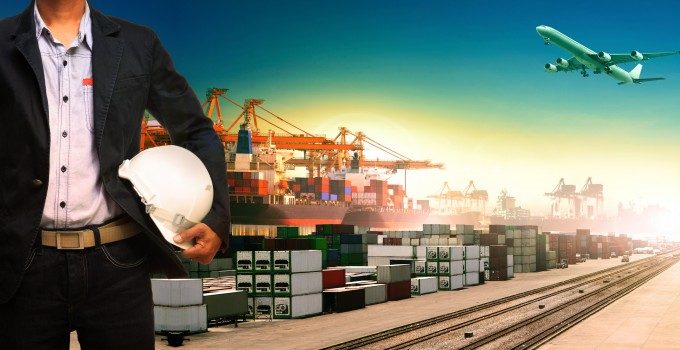 The innovate joint-venture signed last year between New Zealand's largest shipper and its emerging export port of Tauranga is beginning to redraw the country's supply chain landscape.
Half-year results posted in the last few days from Tauranga and Ports of Auckland show Tauranga is rapidly catching up with the nation's traditional container gateway following last year's three-way deal with Maersk and Kotahi Logistics, a joint venture between the country's largest shippers – dairy exporter Fonterra and meat producer Silver Fern Farms.
The deal, effective last August, saw Kotahi commit to pushing some 1.8m teu in exports through Tauranga over a 10-year period, while Maersk has brought its Southern Star service back to the port, dropping its Auckland call, and will upgrade capacity from the 4,500 teu vessels it currently operates to 6,500 teu size.
The effects of the three-way relationship between shipper, carrier and port have been almost immediately apparent. In the past six months, Tauranga's container volumes grew 12% from 381,107 teu the previous year to 426,512 teu.
It also saw transhipment volumes increase 28.9% to 71,921 teu, while milk powder exports increased 10.9% as the volume agreements with Kotahi took effect and frozen meat exports increased 42.9% to 262,000 tonnes.
In contrast, Auckland's growth of 3% was more mediocre: 490,723 teu compared with 476,349 teu last year – although chief executive Tony Gibson defended the performance, given Maersk's departure. "The company's high productivity and proximity to market had been key factors in retaining existing business and attracting new customers,", he said
New Zealand is a small market in its own right, of course, but given that it is the most isolated developed country in the world and hugely dependent on its exports, it also something of an outlier, in terms of how different supply chain players are beginning to work as partners to secure the integrity of logistics operations.
One of the key conditions of last year's deal was Tauranga selling a 49% stake in Timaru Container Terminal (TCTS), on the south island, on which it made a NZ$4.1m gain in the last six months, to Kotahi, which gave the shipper considerable operational say in how infrastructure is to be developed to best suit its needs.
Last week saw Kotahi and Tauranga further cement their burgeoning relationship with the formation of another new logistics joint-venture, Coda Group, which is designed to create more efficient freight routes between distribution centres and key New Zealand ports.
Kotahi's Dairy Transport Logistics will be brought together with Tauranga subsidiaries Tapper Transport, container packing and unpacking facility MetroPack and its 37.5% shareholding in empty container repair and storage business MetroBox.
Tauranga chief executive Mark Cairns said: "Coda Group will deliver significant transport efficiencies across the supply chain by improving connectivity between freight hubs and driving freight consolidation."
The length of deal has also allowed Tauranga to invest capital in a dredging programme and the addition of container handling equipment at its home terminal, while also drawing up plans to build a 15ha intermodal facility on the south island which will act as a node to serve Timaru.