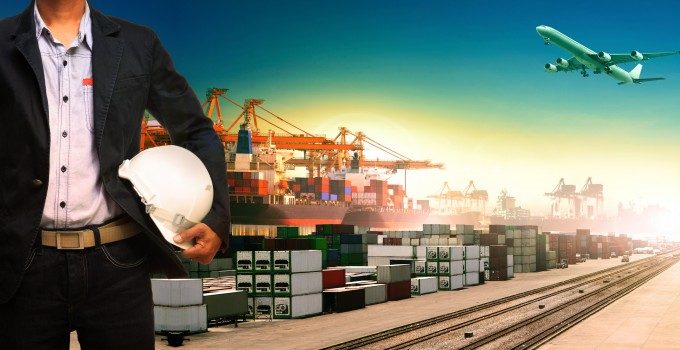 The continuing frailty of maritime container spot freight rates could spur a new era of modal shift from air to ocean, Drewry Supply Chain Advisors warned today as the pricing gap between the two modes reached record level.
In recent weeks, container freight rates, particularly on the main east-west trades between Asia and Europe and the transpacific, hit some of the lowest levels ever seen, caused by a combination of unexpectedly low demand and overcapacity.
At the same time, while air freight volumes have also stagnated, the pre-Christmas peak season remains in full swing for air cargo operators and Drewry's east-west air freight index in October rose for the fourth consecutive month.
As a result, the traditional multiplier that air freight is 11 times more expensive than sea freight has dramatically increased recently, and last month stood at 22.3 times, the highest multiple recorded by Drewry since it began covering air freight rates in May 2012.
The multiplier stood at 11.8 times in January, and rose continually month on month – bar a slight decline in August – through to October.
"The longer the multiplier remains above the historical average the greater the chance there will be acceleration to the ongoing modal shift of certain transferrable commodities from air to ocean," Drewry said.
"The shift towards the much cheaper ocean freight mode has gathered momentum in recent years as shippers have developed more sophisticated IT systems, leaner inventory strategies and greater faith in container service reliability."
The widening gap is almost entirely explained by the weakness in the ocean freight markets. In October last year, Drewry's east-west air freight index stood at $3.75 per kg, compared with $3.31 per kg last month, a year-on-year decline of nearly 12%
In contrast, air freight was 16.5 times more expensive than ocean in October 2014, while last month it was 22.3 times more costly – indicating that the widening gap between the two is entirely driven by the sharp decline in sea fright pricing.
The company added that the multiplier may increase further once November's figures have been calculated, and although it would normally expect to narrow after Christmas, the wild unpredictability of the sea freight market could keep it at record levels.
"Drewry expects air freight pricing to have strengthened further through November, as end-of-year peak season boosts short-term demand. But pricing is not expected to match the dizzy heights of last year, as stagnant growth, combined with rising bellyhold capacity from a fast-expanding passenger aircraft fleet, keeps pressure on pricing.
"Thereafter, rates are expected to soften as peak season recedes. Further weakness to ocean spot rates should serve to keep the pricing multiplier at or around the current levels," it said.
Drewry's air freight index, a weighted average of all-in air freight rates paid by forwarders for "standard deferred airport-to-airport air freight services on 21 major east-west routes for cargoes above 1,000kg", comprises the base rate, fuel surcharge and security surcharge but excludes door delivery costs.
The comparison of east-west air freight price and east-west container freight rate indices is achieved by converting to cost per kg, with the assumption of 4,500 kg per teu.