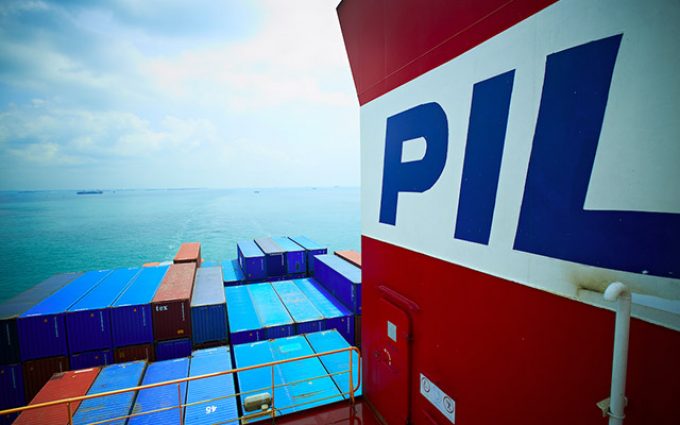 Singapore-headquartered container carrier Pacific International Lines (PIL) is to quit the transpacific trades.
"As part of Pacific International Lines' (PIL) continuous effort to optimise its network efficiency, the company will be withdrawing its services from the transpacific market," it said this morning.
It said PIL's last transpacific sailing would be next month.
"The company has taken this decision as part of a wider strategic review of its business. Henceforth, PIL will focus on further strengthening its position in the north-south trade, such as Africa, Middle East/Red Sea, India sub-continent, Latin America and Oceania," it added.
PIL, the largest shipping line outside the three major east-west alliances, currently operates two transpacific sailings in combination with Cosco and Wan Hai.
The ACS, which connects, China, India and South-east Asian transhipments hubs with Seattle and Long Beach, is operated by Cosco and deploys 12 10,000 teu ships on which PIL and Wan Hai charter slots. And the SEA service connects the Vietnamese ports of Haiphong and Cai Mep with south China and Long Beach, and deploys seven 12,000 teu vessels supplied by Wan Hai and PIL.
According to Alphaliner data, PIL has a total capacity of 392,400 teu, making it the ninth-largest operator, with a global market share of 1.7%.
It does not currently have any new ships on order or under construction.
The line has suffered a difficult start to 2020, with a number of its vessels forced to idle at anchor off Singapore awaiting scrubber retrofits/and or IMO 2020 low-sulphur-compliant fuel.
"Several PIL ships remain anchored in Singapore for up to three weeks, with PIL confirming that the vessels were delayed due to issues with bunker suppliers following the switch to the new IMO 2020 low-sulphur fuel," it said.