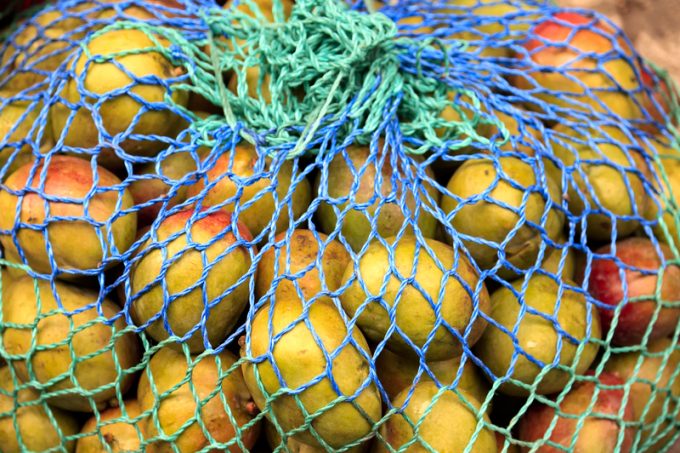 Mangoes from Latin America are not traveling by air to international markets this year.
A combination of scarce capacity and high airfreight rates has forced Latin nAmerican mango exporters to shift to ocean transport.
Kurt Schosinsky, MD of Avianca Cargo, says the repercussions of Covid-19 have hit the region's perishables exporters hard.
For the most part their traffic moves on passenger aircraft, where rates are typically 15-20% lower than for all-cargo planes, said Marcio Pires, vice-president and head of air cargo, Latin America, at Ceva Logistics.
Guido Gries, MD of Dachser Air & Sea Logistics, reported that only some perishables in high demand, like ginger or fresh fish, were still flown, albeit in quantities that do not meet demand.
"With the airfreight capacity challenges, some produce exporters began to look at alternatives, including atmosphere-controlled-reefer ocean transport. In fact, Peru is shipping 100 containers a week of asparagus to Miami.
"However, some found this option did not get the cargo there on time. Equipment issues and ongoing ocean freight disruption often did not offer the timely, reliable transport necessary to keep fresh produce integrity intact," he said.
And ocean cargo rates have also gone up, but not as steeply as airfreight pricing, Mr Pires said. Shipping costs to Europe have gone up by about 30%.
However, there have been other problems, such as port congestion, and above all, empty containers are scarce.
"Finding reefer containers now is very hard," Mr Pires said.
Still, the migration from air to ocean transport is going on. Mr Schosinsky noted that some time ago some flower growers experimented with ocean shipments to North America. This has come up again this year, he said.
Latin American countries that closed their borders are opening up to international flights again, but it remains unclear how much belly capacity will return to the market. For growers, the opening comes at the right time, just ahead of Latin America's growing season.
Reports from Chile suggest a good cherry crop this year. In recent years, most of the country's cherry production has been exported to China. This year, however, there are question marks. Mr Pires said Chinese buyers usually visited Chile to inspect the crop before they placed orders. As they have been unable to travel to the country this year, it is unclear how much they will order, he said.
He says the amount of perishables flying out of South America has gone down between 30% and 35% this year and Mr Gries foresees dire repercussions from this.
"The substantial amount of air capacity that was available over the last few years did open up new tradelanes and has encouraged investment into land and crops throughout Latin America, but the likelihood is that air travel will be down for years to come, negatively impacting capacity and rates, which will affect the transport of fresh produce from Latin America to Europe or Asia.
"As a result, many farmers in Latin America will be at risk and, unfortunately, many will not survive this crisis," he warned.
Ironically this comes as consumer habits are undergoing profound change. According to Rijk Zwaan, a Dutch vegetable and seed production company, consumers worldwide are not only switching to online channels for their groceries, but they are also displaying an increased preference for fresh and healthy food.
The company's research also indicates another trend that is less promising for produce exporters from Latin America: "People are increasingly choosing local products and suppliers," Rijk Zwaan reported.