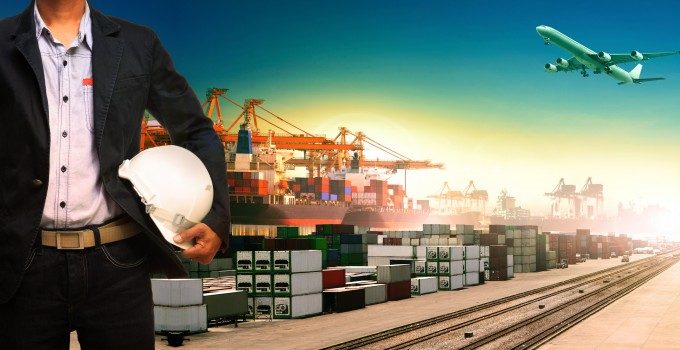 Predictions of a strong peak season that will strain capacity are sending air forwarders scrambling to find charters, as the prime Asian gateways run out of capacity to accommodate additional cargo flights.
Forwarders and airlines alike expect a robust surge in demand.
"We think that we will have a hot peak season," said Timo Stroh, head of global airfreight at Dachser Sea & Air Logistics.
This year is showing signs of a return to the traditional peak season pattern, with expectations of strong demand prompting forwarders to revise their capacity arrangements and scramble for additional lift. Mere block space agreements are not deemed sufficient for their needs.
"We have already signed up with 40 charters and expect a very strong peak season for exports out of Asia into North America and Europe," reported a senior of one large forwarder on condition of anonymity.
Dachser has taken steps in recent weeks to prepare for the coming surge in traffic, such as upping allocations for space on commercial carriers. For the market out of Northern China, the logistics firm has supplemented these arrangements with chartered capacity to meet anticipated demand, Mr Stroh said.
Sou Ping Chee, regional head of air freight Asia Pacific of Panalpina, said: "We have been adding capacity for year-end in preparation for what we expect to be a strong peak season. In addition to more commercial BSAs since the beginning of the year, we have also added more charter flights of late, including an additional weekly Hong Kong-Amsterdam charter and a third Hong Kong-Miami rotation.
"Our strong set-up with the Panalpina Charter Network allows us to add further capacity/charter flights if the need arises," he added.
Airlines have dealt with a spate of enquiries from forwarders about charter capacity.
"We have had a lot of requests for full charters," reported Shawn McWhorter, president for the Americas at Nippon Cargo Airlines. "There is not enough capacity for them all," he added.
As several Asian airlines have cut their freighter fleets over the past two years and retired a considerable number of widebodies, supply is more limited this year. This is bound to drive rates up. Airlines are likely to resist the temptation to jump at opportunities to keep prices high, one carrier executive remarked privately.
It is not just pricing and limitations on available freighters that forwarders have to contend with. Mr McWhorter noted that the major gateways in Asia, notably Hong Kong and Shanghai, were facing constraints in the number of available slots for additional flights.
"They are so congested they don't allow much extra cargo flying," he said, adding that this has pushed plans for charters to second-tier airports in China.
"Shanghai and Hong Kong are expected to experience a very strong peak season this year, compounded by slot and traffic rights restrictions at the two gateways," confirmed Mr Sou. "A few other airports in surrounding provinces are being considered for additional charter flights, including Hangzhou, Macau, Shenzhen, Tianjin, Zhengzhou, where conditions for charter flights are expected to be less restrictive."
Mr Stroh is keeping his cards close to his chest. For competitive reasons, Dachser is not able to reveal details about its arrangements, such as rotations, aircraft types and airports used for charters, he said. `But he did disclose that China was not the only area that would put a strain on available lift.
While he sees Northern China and Hong Kong in the vanguard, he reckons there will be capacity challenges in other parts of the world too.
"Especially from Europe to South America, a clear tendency to a peak season is visible," he said.