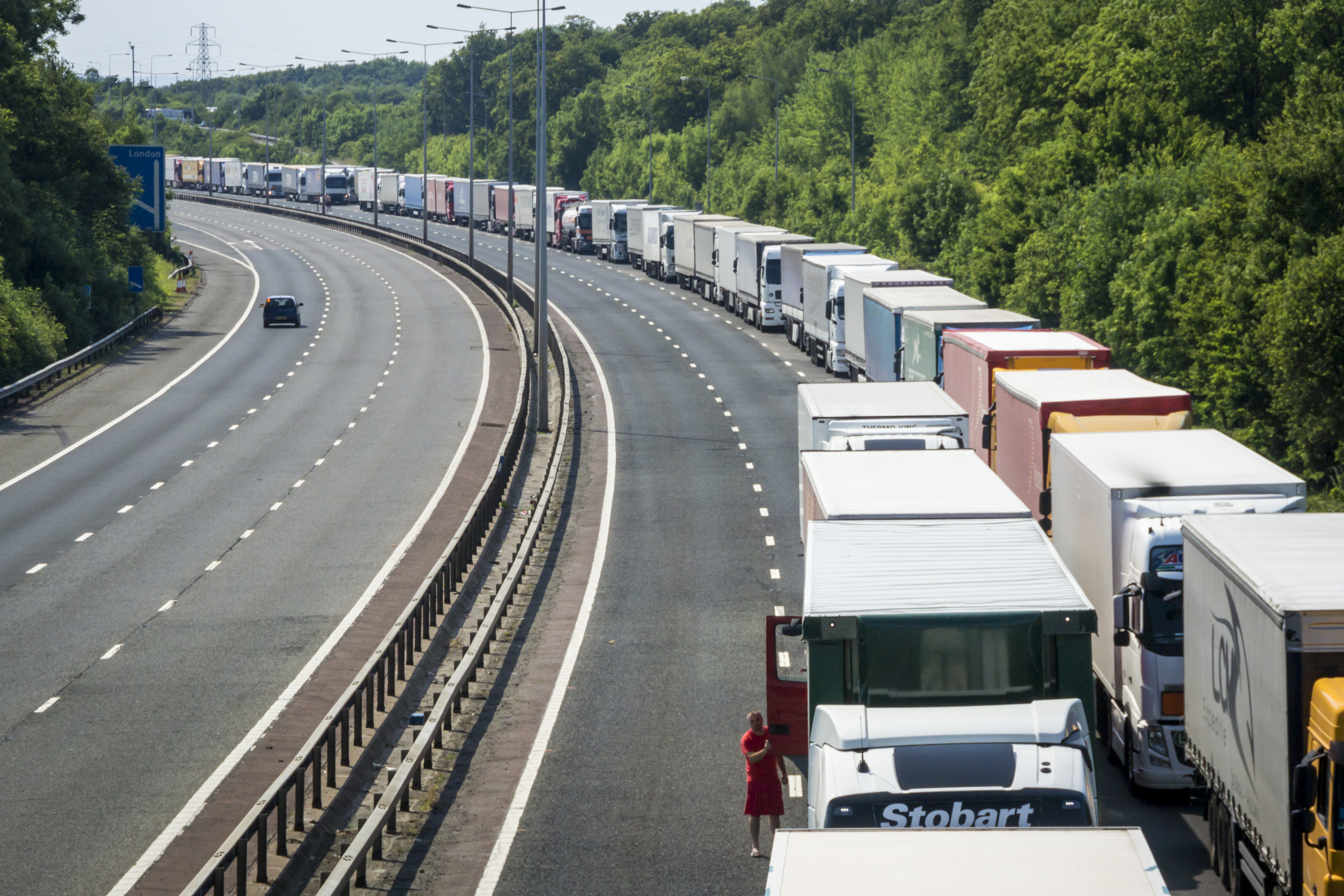 There will be changes in the way trucks queue on the M20 next year.
A new strategy unveiled by the UK government aims to alleviate the congestion that has plagued cross-Channel ports, and will see one carriageway closed to traffic to provide temporary parking for trucks.
Head of policy at the Freight Transport Association (FTA) Christopher Snelling described it as a "good compromise".
He added: "The temporary solution for Operation Stack is a good compromise for operators concerned about managing queues at ports in the event of cross-Channel disruption," he said.
"It is vital both for the logistics industry and for Kent, that traffic can continue to flow freely throughout the county, and the proposed solution could provide that."
"Operation Brock" will remain in place until permanent parking can be built, said roads minister Jesse Norman.
In 2015, queues of almost 5,000 trucks stretched some 30 miles, with reports claiming the daily cost to the UK economy was as much as £250m.
"FTA's members will be keen to see the new plan has been carefully thought through, to ensure the safety of drivers," Mr Snelling continued. "And we look forward to working with government to ensure that appropriate facilities are provided for those needing to wait on the motorway."
Describing as a "travesty" that proper parking spaces and facilities were not already available for drivers, Mr Snelling added: "These policies won't solve the problem overnight, but the announcement is a good step in the right direction and we now want to work with government to ensure we develop the facilities that our lorry drivers need."