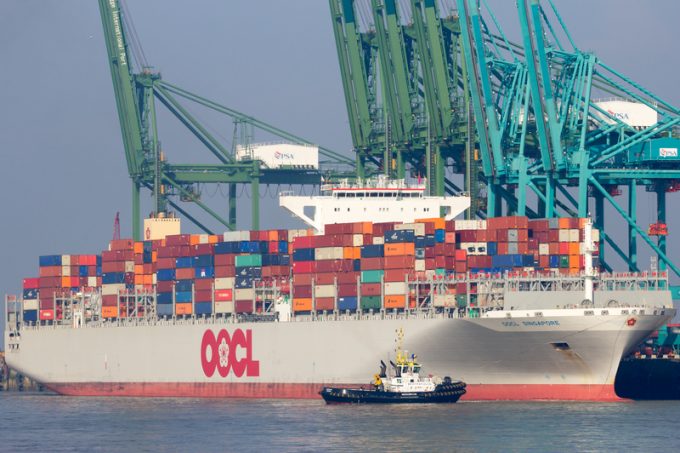 Mid-sized ocean carrier OOCL is seen as "the only attractive takeover target of substantial size in the market" according to Alphaliner.
But could current suitor Cosco be left waiting at the altar as CMA CGM moves in?
The proposed 'marriage' between Chinese state-owned Cosco and Hong Kong-based OOCL has been the subject of continuous industry chatter since January.
Despite repeated denials by parent OOIL, saying it was "not aware of, nor involved" in any bid related to OOCL, many shippers and liner executives The Loadstar has spoken to in the past few weeks now expect the carrier to be eaten up by a mega-carrier sooner rather than later.
Indeed, the intense speculation was not dampened by a statement from OOIL last week, reported by Alphaliner, that any "hypothetical" bid "would have to be pretty attractive, in terms of value and cash".
The analyst noted that a combination of the Cosco and OOCL fleets would thrust the merged organisation above CMA CGM into third in the global rankings, with a market share of 11.5%, based on a total combined capacity of 2.42m teu and an orderbook of 640,000 teu.
Alphaliner also suggested the acquisition would allow China to challenge the dominance of European carriers Maersk, MSC and CMA CGM.
Following the 1 April alliance restructuring, an acquisition of OOCL by a line outside the Ocean Alliance would hardly be practical. Apart than Cosco, Evergreen has already ruled itself out of acquisitions, preferring organic growth, while the suggestion is that lead member CMA CGM could be about to renew its interest if the Cosco-OOCL deal comes to naught.
In fact, the French carrier has been busy selling the disposable assets of its June 2016 acquisition NOL, Alphaliner noted. The most recent sale of a 90% stake in the Global Gateway South Los Angeles terminal, announced this week for $875m, brings CMA CGM's asset sale and refinancing programme up to $2.79bn, allowing it to pay down debt, including a $1.65bn loan to help finance the $2.46bn cash paid for NOL.
CMA CGM might also have a greater appetite for taking over OOCL, given how renowned it is for being well-run, and especially after successfully turning around the fortunes of NOL's troubled container arm APL in the space of a year. In its first-quarter interim statement, CMA CGM said APL had managed to record a net profit in the three months for the first time since 2011.
The contribution from APL assisted CMA CGM to post a first-quarter profit of $86m at a time when the majority of its peers reported losses.
CMA CGM also recently snapped up Maersk's Brazilian cabotage subsidiary, Mercosul, which the Danish carrier was obliged to sell to appease the regulators as part of its deal to acquire Hamburg Sud.
However, in paying down its debt, CMA CGM's strategy could instead be to prepare for its long-promised IPO, as discussed here by The Loadstar's financial analyst, Alessandro Pasetti.