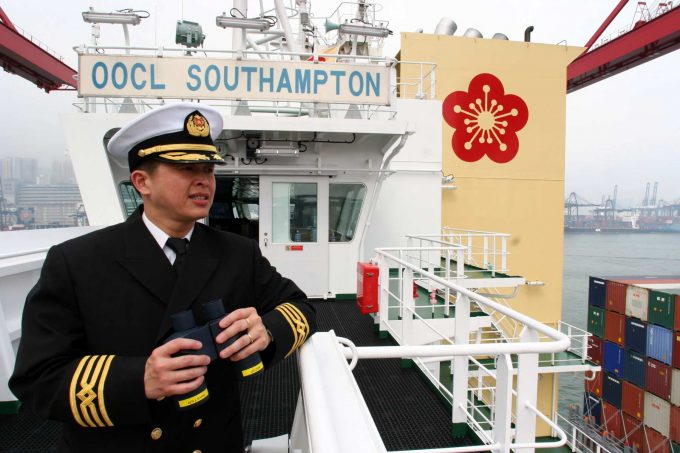 Orient Overseas International (OOIL) has reported increased liftings but lower average revenue per container in its final quarterly operational update for container arm OOCL.
With 4.7% more capacity than in Q2 17, the number of containers carried across the carrier's four regions was up 4.6%, to 1.6m teu, but revenue could only improve by 4%, to $1.46bn.
Of particular note was OOCL's quarter-on-quarter 13.5% jump in containers carried between Asia and Europe, which contrasted with just a 1.3% increase in revenue as the carrier aggressively increased market share.
However, OOCL appears to have been more judicious on the transpacific tradelane, increasing its liftings on the route by 7.2% and improving revenue by 11.2%.
And on OOCL's biggest trade corridor, intra-Asia/Australasia, a 0.5% uptick in volume brought a 1.4% decline in revenue.
With the average cost of bunker fuel up by some 40% on the same period last year, OOCL's 0.6% decline in average rate per teu will surely see the carrier in the red for the quarter, and possibly the first half.
OOIL posted a net profit of $138m last year, after suffering a loss of $219m in 2016. This followed years of profitability which gained the carrier the status of one of the best-run organisations in the industry.
Indeed, the announcement in June last year of its sale to Cosco shocked the industry. OOIL chairman, CC Tung explained the rationale behind the sale was that it had become increasingly difficult to compete with the largest players.
On Friday, Cosco and Shanghai International Port Group (SIPG) said their $6.3bn offer to acquire OOIL had been accepted by the holders of 616 million OOIL shares, representing some 98% of the company's issued share capital. On completion, the two Chinese state-owned companies will own 88.5% and 9.9%, respectively.
Under the new ownership it seems unlikely that the quarterly operational update for OOCL will be continued. It has been seen as a guide to the performance of the liner industry overall, as it normally comes several weeks ahead of the release of quarterly financial data by other carriers.
This year, Hapag-Lloyd is due to report second-quarter interims on 10 August, followed by Maersk a week later, and investors are preparing for some depressing numbers, due principally to the spike in fuel and ship chartering costs.
These factors have been exacerbated by the arrival of a large number of newbuild containerships this year, which put a lid on the aspirations of carriers to hike their freight rates to compensate for higher operating costs.
However, in its latest review of supply/demand trends, Drewry says it expects a swing back in favour of carriers, as the newbuild delivery schedule eases in the second half of the year.
"The market is slowly moving towards carriers," said Drewry, adding that the lines would also seek to readdress the balance in the form of more service suspensions or void sailings.