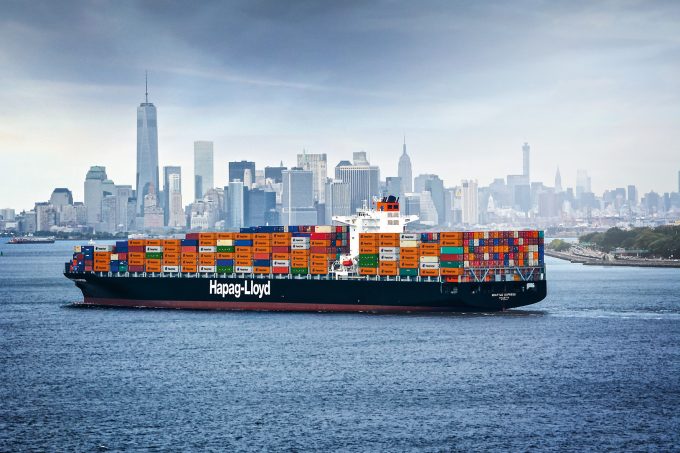 THE and the Ocean alliances have confirmed plans to merge a Mediterranean-US east coast service in December.
Subject to regulatory approval, the new service will see THE Alliance's AL6 join with the Amerigo service operated by CMA CGM, Cosco and OOCL – Ocean Alliance member Evergreen is not part of the service and is not expected play a part in the new string.
The service will deploy six 8,000 teu vessels – three from THE alliance and three from CMA CGM and OOCL. It will mean around 11 vessels of 4,500-5,300 teu capacity being withdrawn from the route, according to Alphaliner.
It said: "The injection of larger ships will lead to a reduction of costs per slot, while retaining a similar weekly capacity. It will also create employment opportunities for excess vessels of the 8,500 teu size class, which have become victims of tonnage cascading."
The 11 ships of 4,500-5,300 teu, comprise six classic panamaxes, operated on the Ocean Alliance loop, and five wide-beam ships of 4,520 teu deployed on the THE Alliance loop," Alphaliner said.
The new service will have a port rotation of La Spezia-Genoa-Fos-Barcelona-Valencia-New York-Norfolk-Savannah-Miami-Algeciras-La Spezia, and will drop THE Alliance's AL6 call at the Italian port of Livorno. Instead, THE Alliance has formed a slot charter agreement with Israeli carrier Zim, which will include a call at Livorno in its Zim Container Service Atlantic string.
At the same time, Zim will take slots on the new service, which expected to last for at least years, according to the vessel-sharing agreement between the two alliances.