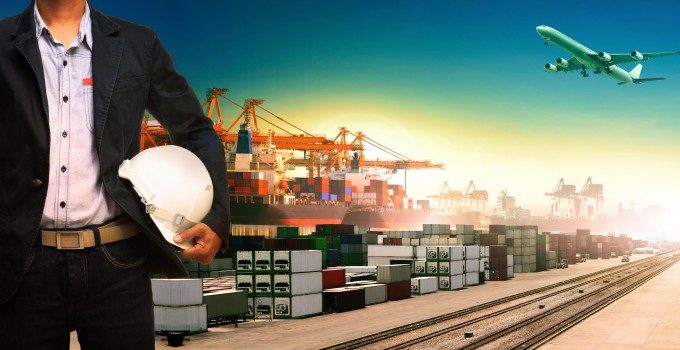 After temporarily withdrawing one of its loops in July for three months, CMA CGM has announced that, along with its Ocean Three alliance partners China Shipping and UASC, it will permanently withdraw one of its four Asia-North Europe services from October.
"CMA CGM and Ocean Three partners have decided to harmonise FAL2 and FAL3 in order to adapt to the current market situation between Asia and Europe," the French carrier said yesterday.
The two loops will be rationalised into a single service – dubbed FAL23 by CMA CGM – which the carrier said would "offer a new optimised rotation" and "provide perfect answers to customers' needs".
One of the features of the FAL23 is a direct call at Vietnam's Cai Mep International Container Terminal (CMIT), although the Xiamen, China, call that was previously on both FAL2 and FAL3 loops is dropped and instead added to the FAL8 schedule.
In June, the Ocean Three grouping was the first east-west alliance to announce that it was withdrawing a loop for a sustained period, abandoning the policy of ad-hoc blanked sailings which had hitherto been the strategy of carriers to mitigate the impact of seasonal weak demand.
Analysts regarded the decision as "unprecedented" since it removed peak season capacity when demand should be at its strongest, but other alliances subsequently followed suit.
At the time Alphaliner suggested the O3 alliance would be forced to make the capacity cut permanent, as cargo prospects were unlikely to show any improvement by the end of September.
The 2015 peak season has so far proved to be disappointing for carriers, which have also seen freight rates erode and general rate increases fail against a backdrop of poor vessel utilisation.
Currently the FAL2 loop operates with 13 vessels supplied by all three of the O3 members deploying ships with an average capacity of just under 14,000 teu. CMA CGM provides all 12 ships that make up the FAL3 service, with an average vessel capacity of 12,000 teu.
Once the FAL23 service launches, the O3's three Asia-Europe loops will offer an estimated weekly of 46,000 teu, compared with the 58,000 teu of its four original loops.
A total 36 vessels will now be deployed on O3's Asia-Europe trade, versus the 49 that ships that deployed on the four services of the alliance, and the newly redundant ships could find themselves in lay-up.
According to the latest idle tonnage report from Alphaliner, there has been a big jump of 100,000 teu in laid-up container tonnage over the past fortnight to a new 2015 high, as all size sectors suffer from weakening demand across the world.
Alphaliner recorded nine ships of 8,500-13,900 teu consigned to lay-up – five from G6 alliance members, two units under the control of O3 partners and of the remaining two one is Zim vessel and the last from a non-operating owner.
Indeed, unless alternative employment can be found for surplus capacity from the depressed Asia-Europe trade, it would seem that further large container vessels will join the idled fleet in the coming weeks.
Nearly 500,000 teu is now laid-up, representing 2.5% of global vessel capacity, and totalling 175 vessels, with 73% the property non-operating owners that have failed to find charters.