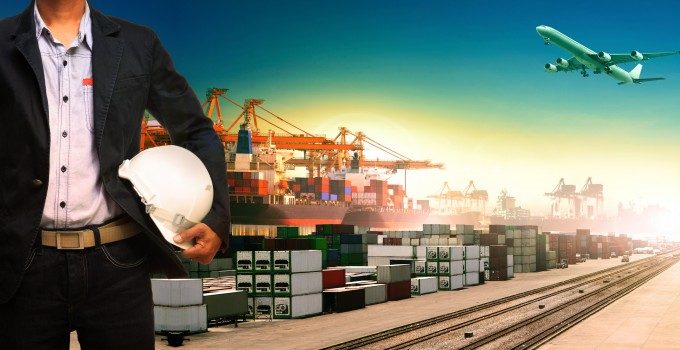 The perfect storm of rock bottom freight rates and increasing operating costs brewing for Asia-North Europe ocean carriers also looks likely to engulf the feeder operators plying the North Sea, Irish Sea and Baltic routes.
The fundamentals impacting the mainline carriers – rising charter hire rates and bunker prices and a relentless squeeze on freight rates – are also impacting the results of feeder companies where margins are traditionally very thin.
Added to this toxic mix is that Russian trade is down 25%, due to sanctions and last year's fall in oil prices, and the highly intensive trading within SECA zones that requires the burning of more expensive low-sulphur fuel. It is not difficult to see why 2015 is shaping up to be a very challenging year for North Europe's feeder operators.
Due to the flexible nature of the business, feeder companies charter-in most of their tonnage and over the past few years they have been in a position to dictate terms and conditions with owners grateful for any employment that brokers can find.
Indeed, in the recent past, the norm of three-six month charters with options, and ships being positioned at the required port, has given feeder operators an edge that ensured margins were sufficient to trade profitably.
However, in contrast to the overcapacity that exists in the deepsea containership sector, the smaller sizes have been neglected and conspicuous by their absence from orderbooks.
A lack of investment in newbuilds in the smaller sectors is mainly down to the precarious situation of German KG shipowning funds, which for some time were faced with charter rates that did not even cover vessel operating costs.
And due to the considerably reduced earnings, managers were powerless to stop the value of their owners' assets depreciate to levels that often breached loan-to-value covenants, at which point banks could repossess the ships. Although often they did not.

However, since the start of 2015, demand in the smaller sectors has been strong for panamax sizes and below, evidenced by surges in the main charter hire indexes. For example, Braemar Seascope's BOXi has jumped from a reading of 60 to over 80 since January, after spending all 2014 at around 60.
This is a global problem for feeder operators faced with a turning tide in charter hire rates, and was flagged up at the TOC Container Supply Chain event in Singapore in April, when Francis Goh, managing director of X-Press Feeders, told delegates there had been an 87% rise in daily hire rates for 4,000 teu ships in the 12-month period to March 2015.
Feeder operators can expect to be squeezed even further by ocean carriers that are totally focused on cutting costs to the bone and beyond to compensate for an ever decreasing revenue per teu on the key Asia-North Europe tradelane.
"Main line operators remain very focused on cost and not on value, and I really hope this will change," said Mr Goh at TOC, but in North Europe indications of a possible change of heart by carriers are few and far between.