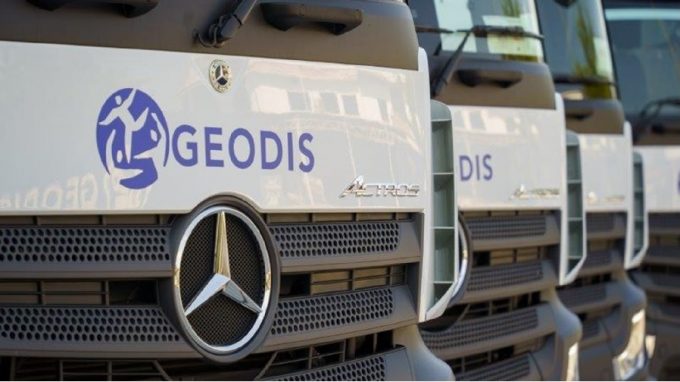 French logistics operator Geodis "has sufficient size to compete with the leading players" in the sector, according to the head of parent company, SNCF.
Chairman and CEO Jean-Pierre Farandou ruled out any prospect of a sale of its subsidiary, which he said had become "a pillar of the French railway's global offering".
Geodis reported record revenues in 2021, with sales up 28% on a like-for-like basis compared with 2020, at €10.9bn ($11.9bn), and up 33% versus 2019.
Ebitda totalled €948m, 33% above 2020 and 38% higher than in 2019, and the company accounted for 50% of SNCF Group revenue growth last year.
Freight forwarding was the strongest driver in Geodis's standout performance, benefiting from favourable price trends and rising volumes, and contract logistics also did well, buoyed by e-commerce and strong demand in the US and in Europe.
Mr Farandou added: "Covid tested us to the limit and allowed us to evaluate our solidity, strategic options, resilience and ability to bounce back. In my opinion, we came out of this test successfully, with Geodis compensating for the losses we incurred [as a group].
"We have the good fortune to still have a big 'French' logistics player, and saw just how important this was when Geodis was the first into action when masks had to be shipped from China at the beginning of the Covid outbreak, and at the end of 2020, when it demonstrated its expertise in the complex logistics operation of vaccine distribution."
He added: It's also important that French firms have a French partner to help them export to Europe and Asia, and the same for imports into France and Europe."
Mr Farandou made no mention of the necessity of a transformative acquisition to propel Geodis into the top five of freight transport and logistics groups in the world, despite intermittent speculation in recent years. One theory as to why this hasn't come about is the French state rail utility's high level of debt.
"With an annual turnover of €11bn, Geodis is already playing on the big stage, and there is no particular concern with regard to its size", Mr Farandou said, adding that the company had significant capacity to expand and, like many other firms, is "on the look-out for potential external growth opportunities".
At a time when Germany's Deutsche Bahn is said to be mulling the sale of its logistics subsidiary, DB Schenker, Mr Farandou ruled out any such intention with Geodis, despite regular reports in the French media.
He recently told French business newspaper Les Echos: 'You have never heard me talk about such a prospect, quite the contrary. Geodis is strategically important to the SNCF group but also for our country. For France's industrial sovereignty, it is essential to have a major logistics company controlled by a public group, serving the French economy."