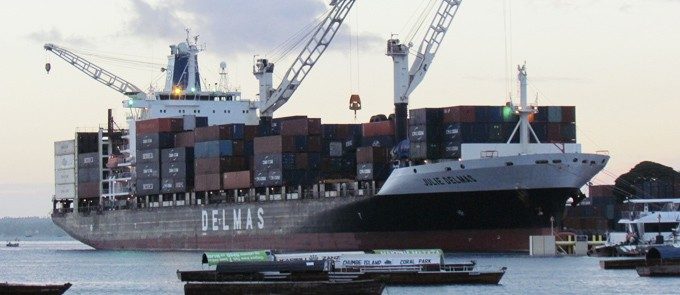 Containership brokers are concerned about the fixture prospects for the smaller ship types in the final quarter of the year.
One shipbroker source told The Loadstar today that enquiries "were looking a bit quiet" for October for North Europe.
He said: "I think the big boys [Maersk, MSC and CMA CGM, etc] just don't know what their volumes will be like after the Chinese holidays and are therefore holding back and keeping their charter options open.
"They know that if they need to supplement their tonnage they can still pick up the smaller ships quite easily."
According to a senior manager at one carrier The Loadstar spoke to recently, peak season volumes to North Europe have been "better than expected" but were now "slowing down" ahead of the Golden Week holidays in China in the first week of October.
He anticipated very weak demand in the immediate aftermath and the blanking of a considerable number sailings to mitigate the impact on rates – which the alliance in question has subsequently confirmed.
However, Alphaliner noted in this week's charter market review that "for now the market continues to enjoy a relatively favourable period with a low availability of spot tonnage across most sizes".
Indeed, daily hire rates improved across the board in August and early September, but did not rebound to the relative highs achieved in March and April after alliance network restructures.
But the consultant says the outlook, for the smaller sizes in particular, is not encouraging. It warned: "Prospects for the container charter market are darkening as a weaker demand is expected to hit from October."
And once again it is the beleaguered panamax sector that is likely to see demand dwindle, and thus charter rates shrink for the classic type of vessel of 4,000-5,300 teu.
According to Alphaliner's most recent idle tonnage list, the number of panamax ships seeking employment has risen to 21 from 19 in its previous count. And the expanding fleet of available panamax tonnage is having an adverse effect on the smaller segments, given that panama daily hire rates are similar – or even lower – than for 2,500-3,000 teu vessels.
Meanwhile, charter rates for niche-trade geared ships are also coming under pressure.
Shipowner Global Ship Lease (GSL), 45% owned by CMA CGM, has extended charters for a further year with the French carrier on the 2002-built 2,207 teu geared sister ships Julie Delmas (pictured above) and Delmas Keta. The revised daily hire rate agreed with CMA CGM is $7,800 – a significant haircut from the $18,465 GSL was earning under the previous deal.
Apart from 15 charter parties signed with CMA CGM, GSL has three 8,063 teu ships on hire to OOCL as part of a sale-and-leaseback deal struck with the carrier in 2015. The charters expire next month, and in March and September next year.
Currently OOCL is paying $34,500 a day, but the current market rate is around half of that amount.