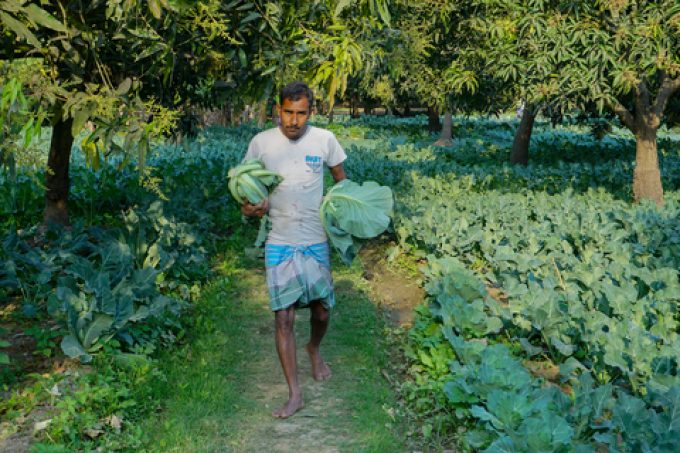 India's perishable logistics industry is set to benefit from the country's latest budget.
India's Union Budget earmarks an enormous $23bn investment in transport and logistics infrastructure that includes a "seamless national cold supply chain for perishables".
This in turn includes the Krishi Rail project, which will launch refrigerated freight trains for transporting fruit and vegetables across the country.
PC Musthafa, co-founder of iD Fresh Food, said the budget boost and proposed public-private partnership (PPP) model for refrigerated transport would help minimise perishable cargo spoilage.
"Fast transport on national and international routes will help companies reach more markets, domestic as well as international, where one can be assured of the freshness of the products," he said.
However, according to Pawanexh Kohli, chief executive of India's National Centre for Cold Chain Development (NCCD), greater focus on cold storage at the point of origin is also required.
"India is the world's largest consumer of perishables, predominately by a largely vegetarian population," he told The Coolstar.
"There is a growing preference for fresh fruit and vegetables, contrary to earlier projections that, with affluence, the population will shift towards processed products."
According to NCCD figures, India has added about a million tonnes of cold storage capacity over the last three years to reach a total of 36.7m tonnes by 2019.
"The new capacity is spread across key components, such as reefer transport, first-mile pack-houses, ripening units and, of course, cold storage," said Mr Kohli. "However, there needs to be a larger shift to the point of origin; these are the factory load gates and, in the case of cold chain, the pack-houses."
Mr Kohli said farms were "humankind's first solar-powered factories" and pack-houses at farm gates the loading points.
"The cold store is the mid-point in the logistics chain, a mode to cross dock or buffer the supply, while the retail and kitchen shelves are the destination," he explained.
"The bulk of fruits and vegetables cannot be held in situ for long, and the inventory must always be in motion. Even in case of meat products, the whole idea is to remain dynamic, harvest on demand and move to market."
He added that this logistics model required a mindset shift in the priorities of operators, which is beginning to be seen.
"They see the sense in faster cash flows, lower inventory holding costs and using cold chain to expand their marketing radius," Mr Kohli said. "The first step to stop food loss is to capture the occurrence at the first mile, near farms where the discards can be reused. For this, there is need to organise the supply chain at first instance, at the village level.
"The government of India has adopted a programme to develop nearly 22,000 villages which will serve this purpose. These will essentially be the pack-houses or pooling points where small farm lots will be aggregated, pre-cooled and dispatched over road or rail to final destinations," he added.