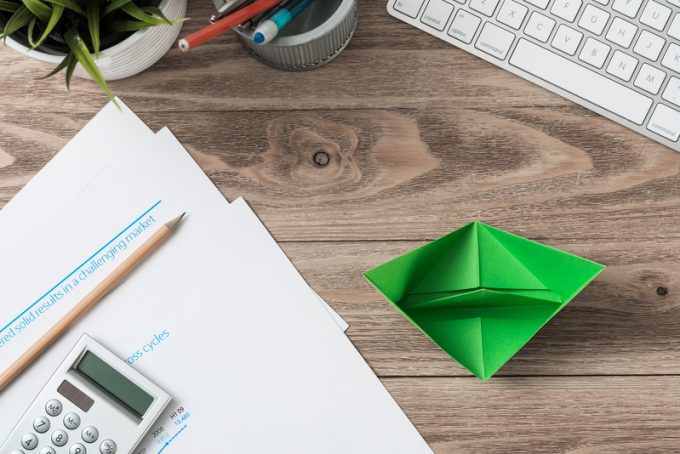 Shippers have been offered a "toolbox" to help them gauge and reduce transport emissions in the freight procurement stage – sending "a message" to the transport industry. 
Smart Freight Centre and the World Business Council for Sustainable Development (WBCSD) have released guidelines to help freight buyers reduce the greenhouse gas emissions  in their supply chains. 
Transporting goods around the world generates 8% of global CO2, but most shippers depend on their freight transport providers to cut emissions.  
"The beauty of our guidelines is that they allow companies and organisations to leverage climate action through their supplier contracts," said Sophie Punte, executive director of Smart Freight Centre. 
"It is a logical next step for companies that set targets and report logistics emissions across their global supply chains using the Global Logistics Emissions Council Framework." 
The guidelines provide companies with ways to identify gaps and integrate emissions reduction into the procurement process. For example, they advocate standardising emissions calculations and reporting requirements for freight operators, advise what data to collect and help shippers advise their freight providers on how to cut emissions.  
The Smart Freight Procurement Guidelines also help shippers "map their alignment with low emissions logistics and freight procurement, and identify and address gaps through the implementation of the suggested actions".  
They say: "This alignment can extend to [an] organisation's entire logistics procurement policies and procedures." 
María Mendiluce, WBCSD managing director, said: "We and our member companies are working to find solutions to accelerate the decarbonisation of all sectors to net-zero climate impact. The guidelines are a practical tool for companies to integrate low-carbon transport decision criteria into existing procurement processes and send a market signal to the freight and logistics sector." 
Some freight companies are already making attempts to be greener. K Line said this morning it was cooperating with a Tokyo initiative to reach zero emissions.  It has offered 3,628 tons of CO2 reduction credit to the metropolitan government as part of its Tokyo Cap and Trade progamme. 
The line said it had established environment, society and government initiatives as a key management issue for its medium-term plan and was aiming for a CO2 emission reduction of 25% by 2030. It added that it was working with 14 affiliates to promote its environmental management system, "Drive Green Network". 
The Smart Freight guidelines also outline case studies on what some major shippers are doing to combat emissions, in a bid to help other companies. It focuses on examples such as Nike's Sustainable Manufacturing & Sourcing Index, Johnson & Johnson using sustainability to strengthen carrier relationships and Schneider's How to create an effective transportation RFP.  
It also showcases some best practice at freight companies, including DHL Global Forwarding and Port of Rotterdam.