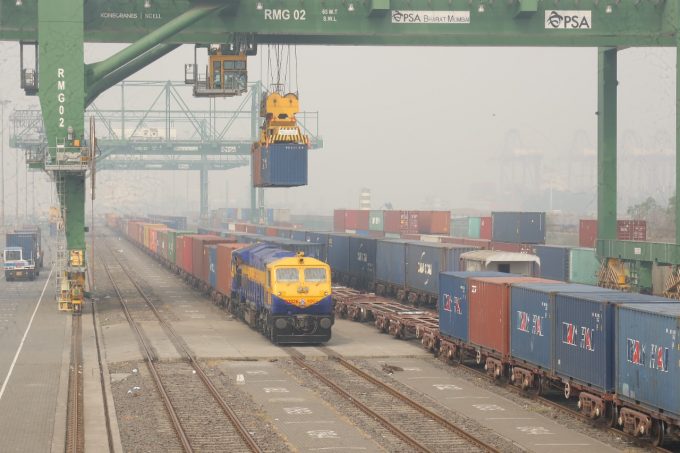 India's government is looking to sell some 30% of its shares in rail operator Container Corp of India (Concor) by the end of this financial year.
AP Møller-Maersk (APMM) is being seen as a potential suitor, the Danish conglomerate pursuing an aggressive drive into integrated logistics offerings.
Concor, an offshoot of Indian Railways, is the largest container rail operator in the country, with a nationwide inland container depot (ICD) network.
According to industry sources, APMM has participated in a series of pre-bidding sessions held by the government officials leading the divestment.
Sources at Maersk (India) would not comment on any bidding interest, but a spokesperson told The Loadstar: "AP Møller-Maersk is in the process of transforming itself into an integrated container logistics and shipping company, and this means we are continuously looking at how we can effectively connect and simplify our customers' supply chains."
The privatisation of Concor was laid out in November 2019, with the New Delhi government intending to dilute its holding to 24% from its 54.8% majority ownership.
But a lack of clarity, and concerns around land licence fees to be settled with Indian Railways, became thorny issues for potential investors.
To allay those issues, the government announced a new land-leasing policy in September, hoping to drive investor sentiment and accelerate the long-delayed divestment.
Other serious contenders are believed to be Adani Group, DP World and PSA, all have a growing container-handling presence in India on the back of terminal networks and remain increasingly keen on end-to-end supply chains.
In addition to containerised rail operations, Concor is a joint-venture partner in two major container terminals in India, with a 26% stake in APMT's Gateway Terminals India at Nhava Sheva port (JNPT) and 15% in DP World's Vallarpadam Transhipment Terminal (ICTT) at Cochin – another factor that could sweeten the deal for investors.
New Delhi has targeted a profit of some Rs650bn ($8bn) for the fiscal year 2022-23, but has only secured some Rs285bn thus far, according to available information.  This makes a speedier closure of the Concor privatisation critical, particularly after officials made no real headway on a similar privatisation strategy for the struggling Shipping Corp of India (SCI).
On the other hand, Concor has a strong growth-oriented balance sheet profile. It saw rail freight volumes grow about 11% year on year, to 4.07m teu, in fiscal 2021-22, with annual net profit doubled, to some $139m, on consolidated earnings that rose 19%.
Meanwhile, powered by its recent acquisition of LF Logistics, Maersk now has more than 20 warehouse locations in India, with a bevy of new centres added to its network in the past few months. Additionally, last week, the carrier opened a feeder connection between West India and the Persian Gulf, making transhipment over its mainline services calling at Jebel Ali more attractive and reliable for Indian exporters.
Maersk said: "The India-UAE Comprehensive Economic Partnership Agreement (CEPA), which came into force in May, is steadily boosting the volume of trade between the two countries. The Shaheen Express will offer improved transit times and better predictability between Indian ports and Gulf ports."