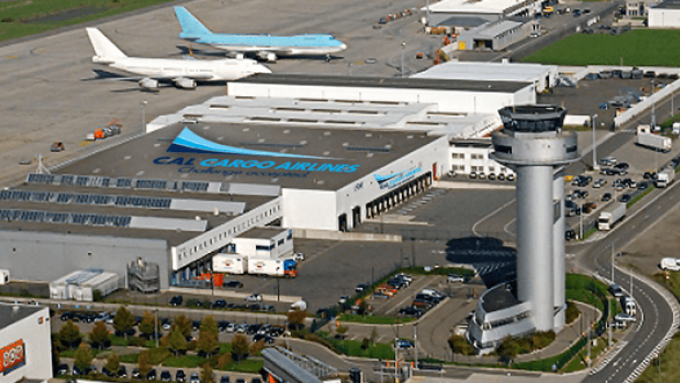 Two aircraft and a route mark today's all-cargo airline news.
It's not been officially announced, but UK air cargo carrier Cargologicair's latest 747-8F is expected to arrive very soon – and will also be exhibited at next month's Farnborough Airshow in the UK.
Taking the fleet to two, the carrier is expected to be looking at US routes, but Cargologicair is still awaiting permission from the US DoT.
One of the nicer bits of news to report comes from sources at the carrier, which say "it's a very nice outfit, and great people to work for".
Sister AirBridgeCargo, meanwhile, has announced that it is to try its luck in the Chongqing market – one littered with the hopes of airlines past.
It may be one of China's "leading commercial centres", and it may be near Foxconn and tech manufacturing, but it has not always been a successful destination – just ask Lufthansa Cargo.
ABC's new service operates from Moscow twice a week and returns via Shanghai. As the sixth point in China in ABC's network, with connections to Europe, the service will no doubt vie with Cargolux's ever-growing presence in China – albeit via a trucking network to Zhengzhou.
Which leaves one more aircraft to report. CAL Cargo Airlines, the Israeli all-freighter outfit, has increased its fleet to three 747-400Fs, showing good growth. As the carrier noted, less than two years ago it had two 747-200s.
Based in Liege, CAL, which offers scheduled and charter services, has expanded into the US with an Atlanta route. It also has a new CEO – also the chairman of the airline and chairman of Liege Air Cargo Handling Services – Offer Gilboa. It is not clear where the former CEO, Eyal Zagagi, has gone.