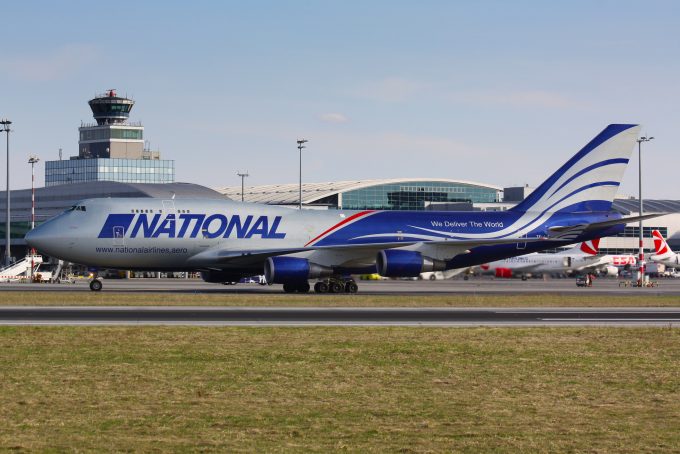 US cargo carrier National Airlines is hoping to increase its business in the outsize cargo sector after petitioning the US DoT for an exemption on safety rules for 747 freighters.
Claiming that a rule relating to the tie-down of tall, rigid cargo has cost it millions of dollars in lost business, National has requested to be allowed to move the cargo without the '9G' requirement.
National – along with rivals such as Atlas Air and Kalitta – has an exemption already, but it only applies to flights to and from Afghanistan for the Department of Defense. It wants to operate with the exemption anywhere in the world.
National claims the regulation has "caused major economic impacts" and that an exemption would have no adverse impact on safety.
It added in its filing, submitted last week, that it had lost business to foreign B747 competitors which do not have to comply with the requirement. The rule affects aerospace, project cargo, military and satellite and communications shipments.
National could use the extra business. Last month Maersk went to the courts to claim $700,000 in unpaid fees for ocean transport from National Air Cargo Group Inc, the company which includes the airline and its forwarding arm, which is currently in Chapter 11 bankruptcy.  Maersk is calling for a trial by jury to recoup its money.
The forwarding arm made a loss of more than $127,000 in June this year.