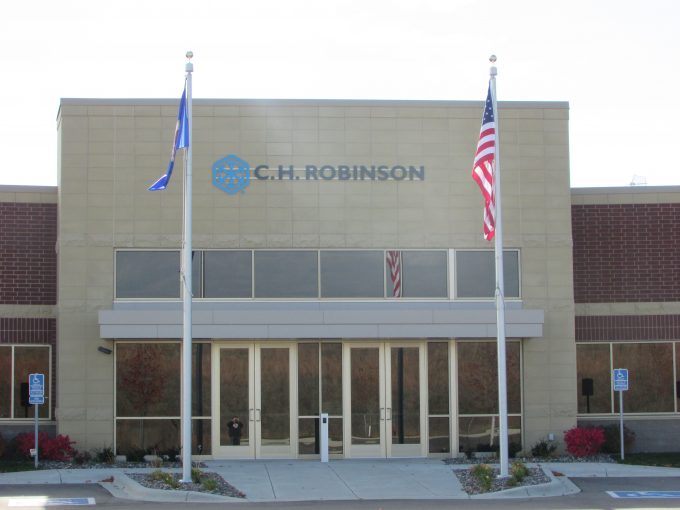 A near-9% drop in revenue failed to slow CH Robinson's growth momentum, as income from operations during Q2 climbed 3.9%.
Total turnover plummeted 8.6% to $3.9bn, with the group blaming lower pricing across "most" transport modes, but it sought to highlight success in net revenue.
Chief executive Bob Biesterfeld said: "In the second quarter, we achieved 3.5% net revenue growth, solid performance versus the year-ago period where net revenue increased 17%.
"We delivered our fifth consecutive quarter of operating margin expansion and an 8% increase in earnings per share."
A strong performance by North American Surface Transportation (NAST), its largest division by far, pushed profits up 3.9%, to $227.5m, although declines in other divisions, including global forwarding, offset this.
Much like the wider group performance however, NAST revenue fell 9.2%, to $2.9bn, amid dwindling truck volumes (down 2.5%) and intermodal volumes (down 30.5%).
"Truck volume growth's been down in six of the last seven quarters, and this isn't something we want, but we have traded volumes for revenue expansion," Mr Biesterfeld told investors. "What we need is to get to a point where we are able to both grow volumes and take market share."
But while volumes fell, CH Robinson did report a 9% uptick in hauliers signing up to the company's list of authorised carriers, despite what Mr Biesterfeld described as overall "negative sentiment" in the trucking sector.
"There has been reduced carrier capacity in the market and yet we have recorded 9% growth in our capacity," he said. "I don't think this is because a load of smaller operators are coming onto the market, rather I think we are signing existing carriers who want to know they can keep things moving."
As in NAST, total global forwarding revenue fell over the period (by 4.1%) to $593m, while net revenue dropped 1.5% to $142m. This led to a 10.6% dip in income to $26.6m, although CHR noted that the acquisition of Space Cargo Group helped stem the losses, adding three percentage points of net revenue growth.
"We expect the soft freight environment to continue through the remainder of 2019, but despite this, our long-term goals remain unchanged," added Mr Biesterfeld.
"We remain focused on taking market share, automating core processes while delivering industry-leading quality service, and improving operating leverage in our businesses."