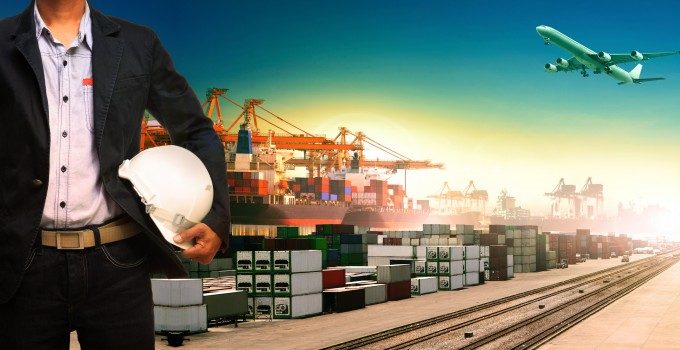 London Gateway appears to have won its first major customer for its forthcoming logistics park, which is to be attached to the new deepsea container terminal set to open in the final quarter of this year.
A London Gateway spokesman confirmed to The Loadstar that the two parties were in negotiations over plans to develop a distribution centre at the site, billed as Europe's largest when it is fully built out.
"DP World is in talks with Marks & Spencer to develop a world-class logistics centre at London Gateway. We hope to be able to provide more details soon," he said.
A Marks & Spencer spokesman would not confirm that talks were underway, citing a company policy not to comment on speculation, but also declined to refute the claim.
However, The Loadstar understands that the project has been signed off by the retailer's executive board.
The UK's largest apparel and clothing retailer is in the middle of a long-running project to re-engineer its supply chain. "In 2009 we recognised the clear need to develop a modern, fit-for-purpose distribution system. At the time we had around 110 warehouses across the country either operated by ourselves or our suppliers, and we took the decision to move to having four large national distribution centres," said the spokesman.
"That has since been revised and it was concluded that three DCs would be required. The first was Bradford, which was opened in 2010; the second Castle Donington which was opened earlier this month, and we will open a similar-sized site in the south-east," he said.
With the Bradford DC spread across 1m sq ft, and Castle Donington at 900,00sq ft, the London Gateway operation is expected to be a similar size.
All three large DCs will serve the retailer's general merchandising operations, while Castle Donington will also be the hub for its e-commerce sales. The Bradford DC will service ambient food products as well, while the fresh food lines are served by eight separate, dedicated DCs.
In a further indication of how far advanced plans are for the development of a major site in the south-east, the M&S spokesman explained that the south-east DC will serve as an export hub for goods for its growing range of international stores.
However, he also said that the company was continuing in its efforts to, as far as possible, directly route products sourced from Asia and elsewhere to its international stores, of which there are now 418, in comparison to the 766 stores in the UK.
"We are making really good progress with our direct sourcing of products to markets, but there are also a considerable amount of goods that are manufactured here in the UK that we sell abroad," he said.
Direct sourcing is becoming increasingly favoured by many of the largest global retailers, as a way of extracting extra value from supply chains. M&S has identified a combined £350m in savings on general merchandising supply chain expenditure up to 2016.
Its annual results earlier this week revealed the continuing pressure on its UK clothing sales. General merchandising revenues were down 2.9%, with international sales up 4.5%. It reported a pre-tax profit of 564.3m, compared to £658m the year before.