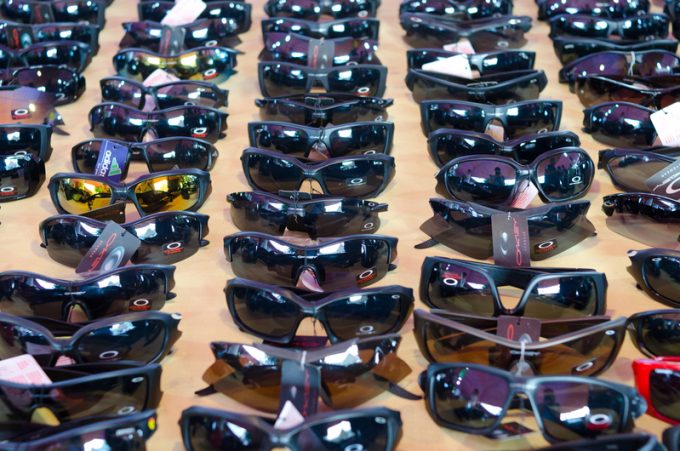 More container inspections could help fight the booming black market in counterfeit goods.
In January, Maersk announced it had begun piloting container inspections in the US in a bid to improve safety standards, following a string of containership fires playing havoc with supply chains.
However, one offshoot of this greater scrutiny could be to aid cross-industry efforts to combat the maritime trade in fake goods, according to Steven McLoughlin, co-chair of the International Chamber of Commerce's (ICC) Declaration of Intent (DoI) to prevent the maritime transportation of counterfeit goods.
"A very recent and excellent example of a proactive counter measure [against illicit trade] is from Maersk Line which initiated a pilot programme to randomly inspect containers in several US ports," said Mr McLoughlin, who is also logistics manager at global tobacco firm Philip Morris International.
The DoI was launched in 2016 by the ICC's Business Action to Stop Counterfeiting and Piracy (BASCAP), in response to growing concerns over criminal exploitation of containerships for transporting large quantities of fake products.
A host of major brands have signed up to the initiative, as well carriers and forwarders such as Maersk, MSC, APL, CMA CGM, Kuehne + Nagel and Expeditors.
Last year, BASCAP launched a Know Your Customer programme urging maritime operators to verify the legitimacy of their customers and take steps to identify high-risk shipments.
According to BASCAP, despite the relative slowdown in overall global trade, the share of counterfeiting and piracy rose to 3.3% in 2017. The 2018 Global Counterfeiting Report estimates the 2017 share was worth US$1.2trn, and estimates that figure will increase to $1.82trn by 2020.
"The biggest problem is that the profits generated through illicit trade are just enormous," Mr McLoughlin said.
"As a consequence, logistics-related costs to move illicit products from the place of manufacture to the destination markets are often considered insignificant when compared to the gains made through their sale in illegitimate channels."
He said the main objective for criminals was to avoid detection, find new routes and preserve gains – which is achieved by masking origins and destinations, as well as the cargo itself through sophisticated concealment methods. As a result, shipments often take longer routes, undergoing transhipment at multiple ports and free trade zones before reaching the final destination.
"Given this context, attempting to effectively assist law enforcement in identifying and seizing illicit products among the approximately 500 million containers in transit every year is clearly a significant challenge," noted Mr McLoughlin.
On Wednesday, the DoI met with US law enforcement agencies in Washington DC to discuss greater collaboration.
"Public-private partnerships are key to successfully fighting illicit trade globally and this event has allowed meaningful discussions with US law enforcement on joint operations and strategies for maritime operators, brand owners and the authorities to work together, including on effective risk profiling," said Mr McLoughlin.