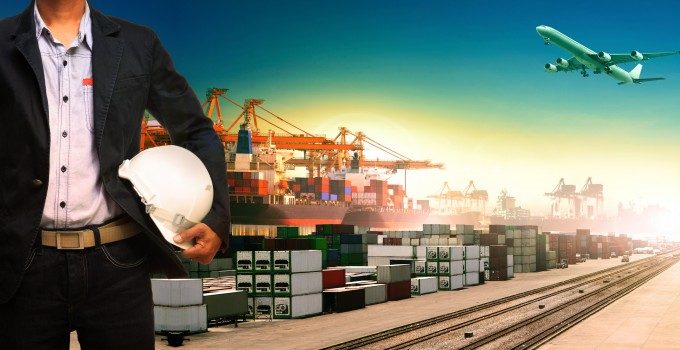 Modern Logistics, the yet-to-launch Brazilian carrier, will receive its first aircraft in May.
The 737-400F is being converted by Pemco, and will arrive on a long-term dry lease. Two more 737-400Fs are scheduled to arrive later in the year, with plans for a further six in 2016, along with two ATR72-200Fs.
Modern Logistics is an innovative idea – it is offering its customers a one-stop shop, with warehousing, packing and multimodal distribution throughout Brazil's manufacturing centres. It claims it will serve 15 logistics centres within five years, with a fleet of 36 aircraft, and is also planning international operations.
"We will offer a unique service in Brazil," promised Marlon Ramirez, co-founder of Modern Logistics, last year.
"Our integrated one-stop shop operation will reduce direct and indirect costs. Our logistics solutions will add quality and security to the supply chain and our air operation will significantly reduce delivery times, allowing for just-in-time delivery. This combination will increase security for shipments minimising product loss and handling costs."
Security in Brazil is becoming increasingly difficult. Police recently recovered a stolen shipment of pharmaceuticals, valued at $350,000, which had been in transit between Rio de Janerio and Sao Paulo. Modern Logistics aims to focus on high-value cargo including pharma and car parts, which, if moved by air, would have greater security than overland.
Modern Logistics has taken longer to get off the ground than was originally anticipated. In September it secured $30m in an initial private equity investment through Rio's DXA Investments, which said it saw opportunities in Brazil's poor infrastructure.
"We see Brazil's infrastructure challenges as a market opportunity," said Oscar Decotelli, partner at DXA Investments, as the initial funding was secured.
"We know that in order for the Brazilian economy to grow, we will need to overcome the infrastructure bottleneck. Modern's unique solution will help alleviate the infrastructure problems by offering a faster and more efficient solution that guarantees quality and security. The integrated platform will allow for clients to minimise existing inefficiencies with significant cost reduction."
But challenges remain for the fledgling company. Brazil, famously, has failed to grow as had once been anticipated. The economy grew just 0.1% in 2014 and market estimates expect it to shrink 0.8% this year.
"2015 will be tough, with few chances of recovery and a worrisome adjustment of still-unknown scale," José Lopes Filho, president of the Brazilian association of distributors of manufacturing goods, told Reuters last week. High levels of consumer debt, as well as trade restrictions and social unrest are expected to hold back growth in the short term.
However, according to Seabury data, air exports from Brazil rose 14.8% between January and August, year-on-year, putting it just behind the US and Vietnam with 22,000 tons vs 23,000 tons.
The Petrobas scandal has overshadowed business in Brazil and led to declining confidence, as well as stalling infrastructure projects. However, the depreciation of the real against the dollar could boost manufacturing. The US overtook Argentina as the biggest buyer of Brazilian goods last year.
Modern Logistics, which may have been unlucky with its timing, nevertheless has good aviation pedigree behind it, with support from Azul Linhas Aéreas Brasileiras co-founder, Gerald Blake Lee, and JetBlue Airways co-founder, John Owen.