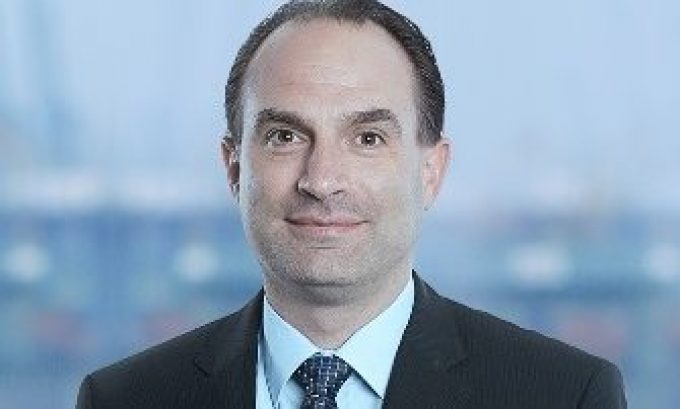 The guiding hand behind the rise of Maersk's intra-Asia subsidiary MCC Transport, CEO Tim Wickmann (pictured above), has decided to leave the company after nine years at the helm.
He will be replaced by Maersk Line's current South-east Asia MD Bo Wegener.
After 27 years with the Maersk group, Mr Wickmann said he would be seeking new opportunities after he leaves on 1 August.
"I am very proud of what I have achieved in my 27 years with AP Møller Maersk Group, in particular the success of MCC during my nine years as CEO," he said.
"I am confident that Bo, together with the talented MCC team, will continue the successful path we are on and I look forward to following MCC's progress."
Robbert van Trooijen, Maersk Line's Asia-Pacific chief executive said: "Tim has been the driving force behind MCC's unparalleled success, and under his leadership MCC has grown into the successful company it is today. We thank him for his great contributions to the group and wish him every success.
"The appointment of Bo Wegener as MCC's new chief executive makes me confident that MCC is in an exceptionally talented pair of hands. Since joining AP Møller Maersk Group in 1995, Bo has distinguished himself in every role he has undertaken."
Mr Wegener added: "MCC is an extremely well-run company with a talented team, a strong brand built on partnership and a unique intra-Asia understanding. I look forward to working with the customers and the team to build on that success. I wish Tim all the best for the next chapter in his career"
He will be replaced as managing director of South-east Asia by Rupesh Jain, currently country manager for Maersk Line in South Korea. Mr Jain will relocate to Singapore.
he said:"South-east Asia is emerging as one of the growth engines of the world's economy, with a number of highly productive import and export nations."
"Rupesh has distinguished himself over his 20 years with AP Møller Maersk. His knowledge of the market and track record in delivering strong performance results makes Rupesh a great successor for this role" added Mr van Trooijen.