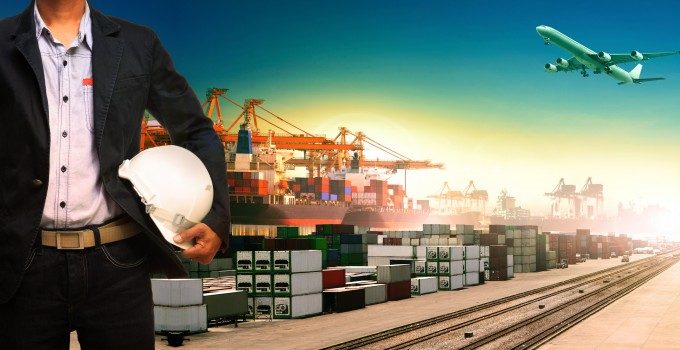 Rising jet fuel prices could harm already fragile air cargo growth as shippers look likely to seek cheaper transport modes.
US airline stocks fell sharply last week in response to an eight-month high in oil prices following violence in Iraq. Although government forces yesterday wrestled back control of Iraq's biggest oil refinery, it remained closed after workers were evacuated.
Last week's IATA Jet Fuel Price analysis showed prices had risen 3.7% on a week earlier, or 3.9% up on a year ago.
Although global inventory levels remain low – which historically can trigger increased airfreight demand – and there is a chance of a US west coast port strike that could lead to emergency transport, shippers are likely to be put off by fuel price rises and uncertainty.
Market growth is already fragile. Airfreight volumes in May were generally higher than last year, but growth has slowed and forwarders have revealed decreasing confidence.
The six-month outlook for airfreight, according to the Stifel Logistics' Confidence Index, fell 3.7 points, with all tradelanes in decline, although outbound Europe saw the sharpest fall, with Europe-US falling 5.3 points and Europe-Asia decreasing 4.8 points. The index is still 4.4 points above last year overall, but June saw a decline of 1.9 points. Danske Bank's European freight forwarding index also indicated that volumes fell from in May over April.
The headline statistic this year – much quoted by those hoping to put a good spin on air cargo growth – was PACTL's record tonnage in March.
Shanghai's main cargo handler announced international cargo volumes of 121,876 tonnes in March, up 17.8% on the previous year, but this growth is now slowing. May saw volumes fall to 114, 432, down from April's 115.072. It still remains 14.7% above last year, however.
Guangzhou Airport, meanwhile, saw freight volumes rise 11.6%, while Hong Kong reported an 8.3% increase, or 6.2% for the first five months, driven in part by transhipment traffic.
Cathay Pacific saw an upswing of demand in May by 13.9% over a year earlier. The carrier said that although major product launches "failed to materialise", transpacific routes were robust. Europe, however, was weak and the carrier cut back capacity. It noted that exports from Dhaka fell as Bangladesh continued to see unrest in its manufacturing sector.
In Bangkok, the main cargo handler, BFS, also ssw growth rates decline. While the numbers suggest that Thailand has yet to see any significant impact of the political unrest in its freight market (although transhipment volumes fell 12%), year-on-year growth fell from 9% in April to 4% in May, while 2014's cumulative growth fell from 9% to 8%.
The continued weakness in Europe saw Lufthansa Cargo's May volumes fall year-on-year by 3.1%, and cumulatively by 3.2%, although load factors remained steady at 68.5. The best figures from the group were in Asia.
Subsidiary Swiss bucked the trend with revenue tonne km rising 9.9%, and load factors reaching 72.4%. Fraport, the Frankfurt-headquartered airport group, saw cargo rise 6.9%, exactly the same as Heathrow, which saw volumes to Mexico rise 54%, China 38% and Brazil 21%. American Airlines Cargo and US Airways' combined growth was 6.4% up in May.
With summer belly capacity at its height and jet fuel prices on the rise, continued pressure on yields seems more than likely.
"Recent developments in the demand environment suggest that growth could weaken in months ahead, " said IATA in is cargo e-chartbook.
"Business confidence has flattened and world trade volumes have started to decline."
It cited high jet fuel prices and new aircraft deliveries as keeping downward pressure on yields.