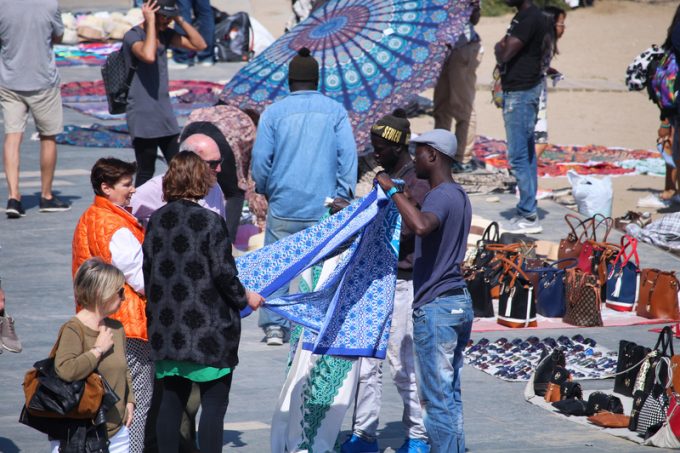 The continuing battle against counterfeit goods received a fillip yesterday when a shipping line and two major shippers joined a growing list of corporate signatories that have vowed to reduce the trade in fakes.
CMA CGM-owned APL joined its parent company in signing the International Chamber of Commerce's Declaration of Intent to Prevent the Maritime Transport of Counterfeit Goods, which last month celebrated a year since original signatories, including Maersk, Kuehne + Nagel, Philip Morris and Unilever, put pen to paper.
The declaration of intent (DoI) was drawn up after the ICC-formed Business Action to Stop Piracy and Counterfeiting (BASCAP) produced its Roles and Responsibilities of Intermediaries – Fighting Counterfeiting and Piracy in the Supply Chain report, which "identified global shippers as one of the key intermediaries being infiltrated by large amounts of counterfeit goods".
Yesterday also saw Japanese carmaker Honda and French luxury goods manufacturer Longchamp add their names to the DoI, which has so far focused on adding more names from the container supply chain.
"Containerloads of counterfeit automobile parts are shipped around the world without detection by criminal networks using a variety of techniques to hide their unlawful activity," explained Geraldina Mattsson, department manager of the intellectual property department for Honda Motor Europe.
"We see this as an important step in bringing together brand owners, vessel companies and the service industry that supports maritime trade to find solutions."
The OECD believes trade in counterfeit goods hit $461bn in 2013, an 80% increase on 2008, while BASCAP has estimated that the total annual cost of counterfeiting and digital piracy now stands globally at between $923bn and $1.13trn, and predicted this could double by 2022 if current trends continue – as investigated in a recent Loadstar Podcast.
"The DoI is a joint effort between the global shipping industry and brand owners to work together to stop the transport of counterfeit goods on ships," said Sophie Peresson, director of BASCAP. "It responds to growing concerns of BASCAP members about criminals exploiting shipping as a channel for transporting large quantities of counterfeit products.
"We have been very impressed by the response and cooperation from the maritime shipping industry to the DOI initiative," she added.
Marilyne Serafin, intellectual property head for Longchamp, added: "Like others in the luxury and fashion goods industry, Longchamp products are counterfeited on a large scale and shipped by sea to ports around the world.
"We are pleased to add our support to this critically important joint effort with the maritime industry.  This type of voluntary collaboration among all of the parties that deal with this transport issue will be the key to stopping these illegal fake goods from getting on the world's vessels."