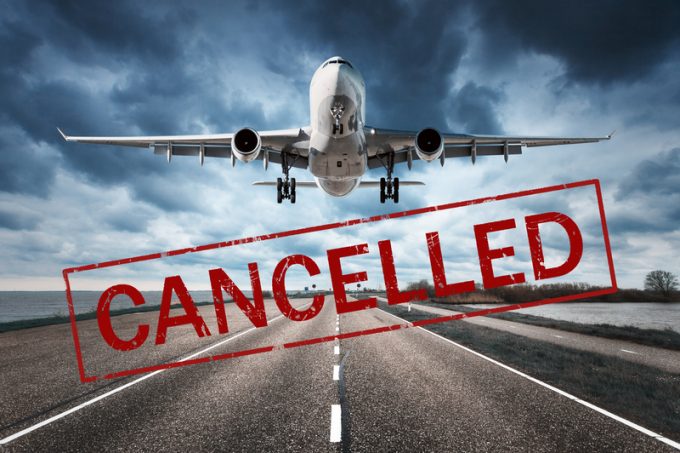 The air freight results for March are out – and the numbers will surprise few people.
Cargo capacity fell 22.7%, year on year, while cargo tonne km (CTK) dropped 15.2%, according to IATA.
And additional freighter operations (+6.2% in capacity terms) and passenger freighters were not enough to offset the reduction in the passenger fleet, which saw international belly capacity decline by 43.7%.
However, March was a tale of two halves, as the larger impact of Covid-19 hit in the second half of the month: dynamic load factors fell 2 percentage points, year on year, according to Clive Data Services.
"In the first half of March, China had not re-opened and the worldwide demand for PPE hadn't started," explained Clive's managing director Niall van we Wouw.
"The massive reduction in capacity only hit in the second half. And much of the PPE traffic is one-way, preventing overall load factors from rising much."
April, however, is showing rising dynamic load factors, he added.
Asia Pacific, Europe and North America all saw falls of about 18% in CTKs, said IATA, while Africa was down just 2.1%, its lockdowns starting later than elsewhere.
Global manufacturing recovered slightly in March, after a deep dive in February, but remained in negative territory. Supply chain delays were at their highest level since 2004.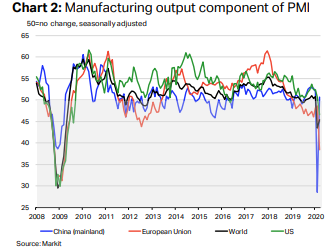 Cargo capacity fell in Asia Pacific, Europe and Latin America, by about 30% annually. Middle Eastern carrier capacity declined some 20%, while the capacity decline in North America and Africa was more limited (both down around 10%).
IATA noted that European carriers saw a 18.8% fall in international cargo volumes; Middle Eastern carriers recorded a 14.1% drop; Latin America had the sharpest fall at 19.3%, while North America witnessed a 13.3% fall.
Cargo volumes on the Europe-North America tradelane were most affected, however, with a year-on-year decline of 22%.
"The gap [between volumes and capacity] must be addressed quickly, because vital supplies must get to where they are needed most," said Alexandre de Juniac, IATA's director general.
"For example, there is a doubling of demand for pharmaceutical shipments critical to this crisis. With most of the passenger fleet sitting idle, airlines are doing their best to meet demand by adding freighter services, including adapting passenger aircraft to all-cargo activity. But mounting these special operations continues to face bureaucratic hurdles. Governments must cut the red tape needed to approve special flights and ensure safe and efficient facilitation of crew," he urged.
WorldACD, meanwhile, reported that March saw a 19% fall in volumes carried worldwide, with the sudden shortage in capacity sending prices up.
The largest price increases, in US dollars, were on Frankfurt to Beijing, where rates rose 122%. New York-London rose 104% and westbound was up 75%. Los Angeles to Amsterdam went up 55%.
While chargeable weight sank – yields including charges rose sharply, up 22% in US dollar.
In terms of products, unsurprisingly, pharma went up 7%, while fish and seafood fell 13%.
WorldACD also looked at aircraft types – with the previously out-of-favour 747 freighter seeing a 34% rise in the number of flights it operated, compared with February, with volumes up 48%. The 777 freighter saw a 24% rise in flights, while the A330 freighter performed 18% growth in flights – and 30% rise in cargo carried.
The passenger variants of course fared worse, with the A330 schedules "ravaged".