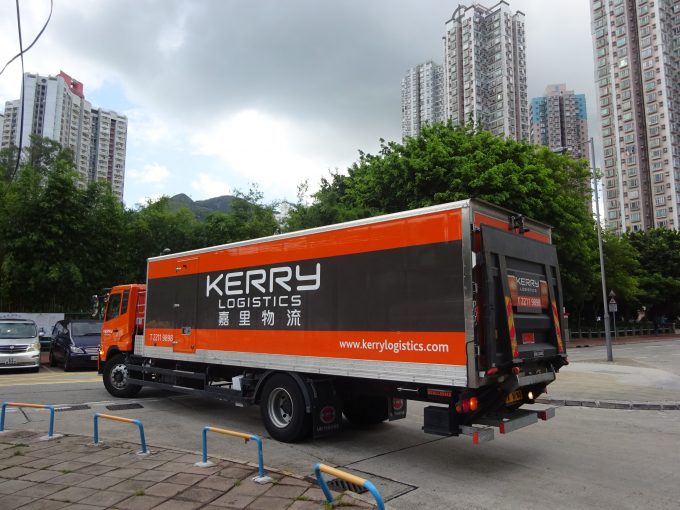 Logistics providers are expanding their South-east Asia road freight networks following strong China-ASEAN trade growth in a market worth $472bn last year and predicted to almost double by 2020.
Over the 4,000 miles between Singapore and Shanghai, intra-Asia road connectivity is quickly improving thanks to new highways, faster customs clearance and investment in regional logistics hubs by 3PL heavyweights.
In October, DB Schenker launched a suite of integrated Asia Pacific overland services to transform its individual country networks into a collection of logistics hubs, managed under a unified platform and IT system, offering LTL (less-than-truckload) and FTL (full-truck-load) services and parcel deliveries.
The German 3PL said this would enable its customers to leverage various macro-economic trade initiatives such as the ASEAN Economic Community and China's One Belt, One Road (OBOR) policy, both of which encourage cross-border trade by removing tariffs and bureaucracy.
"With our LANDbridge services, we can connect from Singapore, Malaysia, Thailand, Myanmar, Vietnam, Laos and Cambodia, all the way through to China. We are also making inroads into better cross border connectivity with the Indian sub-continent," said David Stenberg, director transportation services, Asia Pacific at DB Schenker.
Hong Kong-based Kerry Logistics is another forwarder riding the wave of growing South-east Asian overland trade with China.
"We are capitalising on the opportunities from growing China-ASEAN trade and OBOR policies via our cross-border road freight network, and we anticipate a lot more trade between China and South-east Asia," said Gary So, deputy managing director of Kerry Logistics.
Kerry's road freight network, known as KART, has seven regional hubs, with 250 self-owned container trucks making some 1,600 trips a month. The operation is run from Bangkok which acts as a central hub for the region.
Having pioneered the intra-Asia road freight network concept in 2007, alongside TNT Express and Nippon Express, Kerry has recently been stepping up investments in the Greater Mekong Region (GMR).
According to Citi Research, Kerry has invested over HK$800m (US$103m) in the GMR over the past two years, including its Phase 4 expansion at Kerry Siam Seaport in Bangkok, the acquisition of door-to-door forwarder Cambodia Express Group, forming a joint venture to develop the Phnom Penh special economic zone and, in Myanmar, gaining concessions to build inland container terminals in Yangon and Mandalay.
A key KART route connects Kunming, the capital city and transport hub of China's southern Yunnan province, and Bangkok, via the Kunming-Bangkok Highway.
Mr So told The Loadstar the route only took four days – 10 fewer than the traditional land-sea route via Guangdong. Commodities transported from China include raw materials for toothpaste production at a client's factory in Bangkok.
"The cost is not much more than sea freight, but it's a lot faster, with more flexible schedules, and thus a substantial reduction in the customer's pipeline inventory," said Mr So.
He said cargo flowing to China from ASEAN destinations was mostly agricultural, foodstuffs and raw materials, whereas Chinese exports were largely finished goods.
"Infrastructure improvements and customs clearance efficiency are contributing factors to the shift from sea or even air transport towards overland routes," he added.
According to researcher MarketLine, Asia Pacific road freight will grow 8.3% a year until 2020, reaching a market sector value of $822bn.