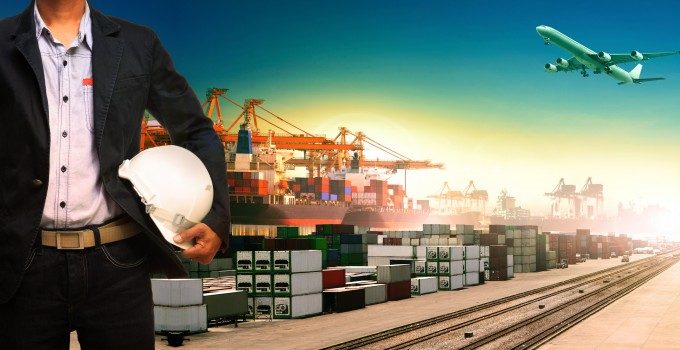 Facing an extra fuel bill of more than $2bn a year, as a consequence of the IMO 0.5% sulphur cap from 2020, Maersk Line set to introduce a new bunker surcharge mechanism.
"The cost of compliance with the new regulation will be significant, so the cost of shipping will increase," said the carrier.
"In order to allow customers to predict, plan and track how changes in fuel price will impact total shipping freight, Maersk Line will introduce a simple and predictive bunker adjustment factor (BAF)."
To be rolled out on 1 January next year, exactly 12 months before the new sulphur cap becomes law, Maersk's new BAF will replace its current SBF (standard bunker factor) and will be "charged separately from the basic ocean freight".
Moreover, Maersk says, it intends to charge a different BAF for each tradelane, calculating an average fuel price with "key elements of the trade".
This will take into account the average fuel consumption per feu on the route, together with an imbalance factor – a dominant headhaul will take a larger share of the cost than a backhaul trade.
Shippers of reefer containers will be charged the BAF applicable for dry boxes multiplied by 1.5, to reflect the electricity consumption.
Maersk has provided a table of hypothetical examples across its network. For instance, based on the current price of bunker fuel at about $400 per tonne for heavy fuel oil (HFO), the BAF for Asia to North Europe would be $480 per feu.
The BAF would rise to $720 per feu if HFO prices hit $600 per tonne.
The BAF tariffs effective for Q1 2019 will be published at the end of November and will be reviewed on a quarterly basis – but will be adjusted monthly if there is a fuel change of at least $50 per tonne.
For the duration of next year, the BAF will be calculated on the price of HFO, but from Q1 2020 the criteria will be the significantly higher cost of low-sulphur fuel oil (LSFO).
This would happen regardless of whether Maersk ships, or those of 2M partner MSC, had been fitted with scrubbers to enable them to continue to burn lower-costing HFO, it said.
Maersk has shifted its stance on scrubber technology recently, with head of oil trading Niels-Henrik Lindegaard telling Reuters it had decided to invest in scrubbers "on a limited number of vessels".
This is probably a reaction to several of its competitors, including MSC, Evergreen and HMM, opting for scrubbers. MSC has cited the uncertain availability of LSFO after 2020 as one of the reasons it wants to pursue the scrubber option.
A report by CE Delft claims there would be sufficient availability of LSFO, while a BIMCO study suggests the reverse, adding to the uncertainty ahead of the IMO's game-changing endeavour to reduce harmful emissions from shipping.
Maersk said it would be "decommissioning its SBF" when the new BAF takes effect, although "contracts with a start date before 2019 will continue to be subject to the SBF until their expiry".
Maersk is clearly trying to draw a line between freight rates and the cost of fuel, but in the past these lines have become blurred, as was seen this summer when emergency bunker surcharges were largely given back to shippers in rate discounting.