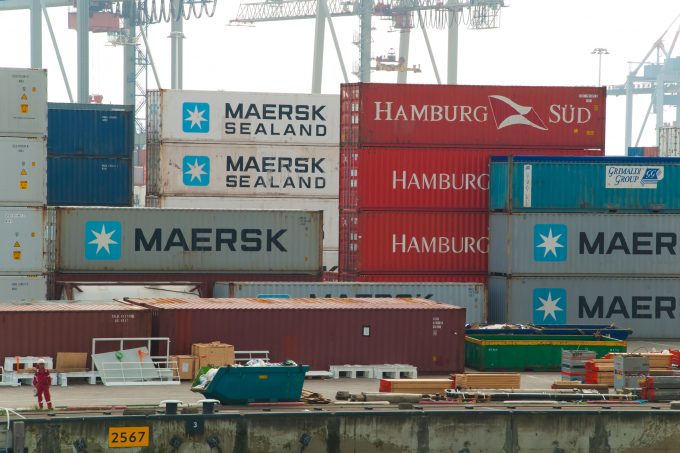 Maersk Line is wasting no time in putting its blue stamp on the executive board of soon-to-be acquired Hamburg Süd, but says it "intends to maintain the business model" of the north-south niche carrier.
After the completion of the transaction – still subject to some regulatory approvals but anticipated for Q4 – Maersk said not only did it intend to maintain Hamburg Süd's business model, but also its "commercial structure in the regions".
Hamburg Süd's headquarters in Hamburg will also be maintained and Maersk has agreed to lease the office for an initial period of five years.
In a recent analysis of the deal, Alphaliner said the conditions of regulatory clearance "could result in the most severe curbs in a liner merger".
It noted that the conditions of last month's clearance by the EC could lead to the withdrawal of eight Hamburg Süd ships, with capacity of 64,943 teu, representing about 11% of the carrier's fleet. Hamburg Süd will be obliged to withdraw from five tradelanes connecting with EU ports.
The affected services are: Eurosal 1/SAWC (North Europe to Central America/Caribbean); Eurosal 2/SAWC (North Europe to west coast South America); EPIC 2 (North Europe to Middle East); CCWM/MEDANDES (Mediterranean to west coast South America) and MESA (Mediterranean to east coast South America).
Alphaliner further noted that the trading restrictions following the acquisition were likely to be "significantly more severe than those imposed on other carrier mergers, such as Hapag-Lloyd/CSAV and CMA CGM/APL".
Maersk added that until the deal closed, Hamburg Süd would "continue to operate independently from Maersk Line, as required by competition law".
With the takeover of Hamburg Süd, Maersk seems determined not to make the same mistakes as in its acquisitions of SeaLand and P&O Nedlloyd when it lost significant business to shipper brand loyalty.
Moreover, Maersk Line's schedule integrity has been plunging – it now sits a lowly eighth in SeaIntel's top 10 of carrier schedule reliability – while Hamburg Süd currently tops the rankings.
In an announcement today, Maersk said that, subject to closure of the $3.8bn takeover, the German line's Dr Ottmar Gast would retire as chair of the executive board to become chairman of the supervisory board, to be replaced by Dr Arnt Vespermann, who has served since 2009.
Among other executive changes, Soren Toft, COO of Maersk Line, will join Hamburg Süd's supervisory board, while Jakob Wegge-Larsen, currently CFO of Maersk Line, will join the executive board to assume responsibility for finance and accounting.
Hamburg Süd current board member Frank Smet will continue with his responsibilities, including sales and marketing and customer order management, while the carrier's executive team will be headed by Maersk Line's Lars Mikael Jensen and Michael Triskatis of Hamburg Sud.