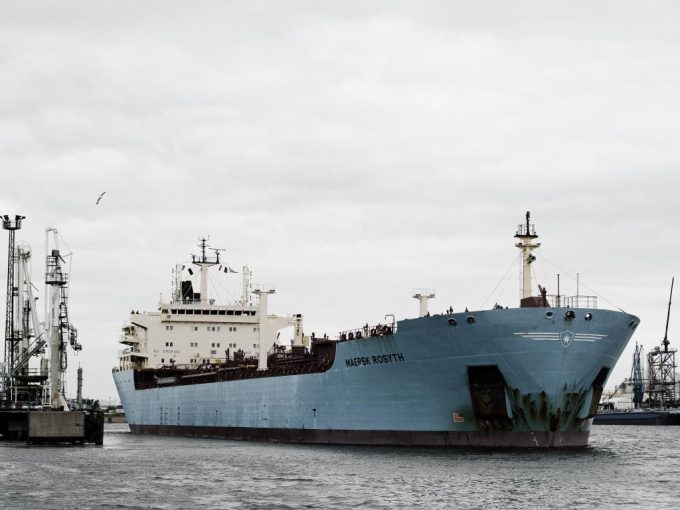 Maersk has announced a deal with New Jersey-based crude oil refiner PBF Logistics to supply its vessels on the US east coast with low-sulphur fuel oil (LSFO) to meet the IMO 2020 regulations.
The pact is a proactive reaction by the Danish group to growing concerns that there could be shortages of compliant fuel for the 1 January 2020 start date of the IMO's 0.5% fuel cap ruling.
And it follows the transport and logistics group's statement last August, securing a long-term agreement with Dutch tank storage operator Royal Vopak for a dedicated 0.5% sulphur bunkering point at Rotterdam.
"This [BBF] processing agreement forms a cornerstone in Maersk's fuel sourcing strategy for the IMO 2020 sulphur cap," said Niels Henrik Lindegaard, head of Maersk Oil Trading.
"The vast majority of our fleet will comply with the regulation through use of compliant low-sulphur fuels. With the capability to produce and store on the US east coast, we take control of the fuel supply in [what is] a key maritime hub for us," he added.
Maersk said the agreement would secure about 10% of its annual fuel demand.
Meanwhile, Gothenburg-headquartered marine insurer The Swedish Club claims the shipping industry is insufficiently prepared for the switch to LSFO for the majority of the world's maritime fleet.
In a recently published IMO 2020 sulphur guide whitepaper, the club estimates a production switch to LSFO of up to four million barrels a day will be required to satisfy the demand of non-scrubber fitted vessels from January 2020.
"This requirement will place considerable strain on the worldwide infrastructure of marine fuel supply and, consequentially, result in an expected rise in fuel prices of compliant fuel," says the report.
The big unknown, it adds, is the price spread between the fuels, some market analysts suggest the difference could be as high as $600 per ton.
But it is the availability of compliant fuel on 1 January 2020 and the uncertainty of how the IMO 2020 regulations will be policed that is causing sleepless nights for ship operators.
It is reported that the IMO is working on a fuel oil non-availability report (FONAR) for use when the IMO 2020 regulations come into force. FONARs have been used sparingly in the ECAs of the US and North European 0.10% low sulphur regions since they were tightened in 2015. They allow vessels to submit details of situations where they have been unable to obtain compliant fuel and thus support their claim to avoid prosecution.
The Swedish Club notes it will be individual states that will be responsible for enforcing the IMO 2020 regulations, which will include the decision to prosecute, the amount of any fine and the possible detention of a vessel.