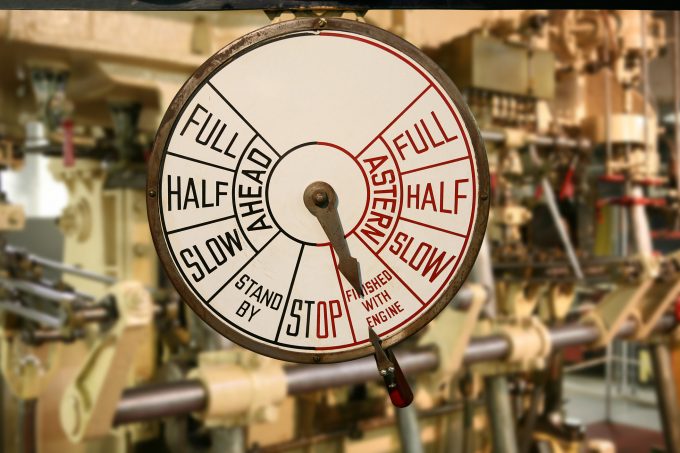 Less than 18 months before the IMO's 0.5% sulphur cap regulations come into force for merchant shipping, container lines are worried that the estimated $50bn extra cost of the greener fuel could tip them into bankruptcy.
"We're all going to go bust," MOL's president and chief executive Junichiro Ikeda told the Financial Times.
He expressed his concern that ocean carriers would be unable to recover sufficient amounts from shippers to mitigate the impact of the $300 a tonne extra cost of low-sulphur fuel oil (LSFO).
Mr Ikeda may have good reasons to be worried: carriers have generally not been very successful in their attempts to pass on extra fuel costs to shippers, illustrated by a cumulative net loss of over $1bn in the first quarter for the industry this year, attributed to a spike in oil prices.
In the previous decade, the establishment of SECA (Sulphur Emission Control Areas) in the North and Baltic Seas and North American and Canadian coastlines, which required switching tanks to LSFO when entering, was also not compensated.
Ocean carriers initially announced surcharges to cover the cost of more expensive fuel consumed on some tradelanes, but these were ultimately absorbed into their freight rates.
Carriers can avoid the need to burn LSFO by the installation of exhaust gas cleaning systems, known as scrubbers, which are, effectively, onboard treatment plants to remove harmful sulphur oxides from ship's engines and boiler exhaust gases for later disposal ashore.
These can cost up to $10m to retrofit to a large containership, but on newbuilds the extra cost would be comparatively small in the context of the total price.
But even with the capex requirement for existing ships, it has been calculated that a container shipping line would see the cost repaid after about nine months, if the ship continued to burn the cheaper high sulphur heavy fuel oil (HFO).
Until recently most of the major carriers had spoken against the use of scrubber systems, saying they did not represent a "long-term solution". And they have also suggested there could be issues with the availability of HFO post-2020, along with the prospect of tougher IMO regulations restricting its carriage by barge.
However, last week MSC broke ranks by announcing that, not only would it specify scrubbers for its newbuild orders of 23,000 teu ULCVs, but it was also in the process of retro-fitting scrubbers on a "significant number" of ships in its existing fleet.
In contrast, MSC has warned of the risk of lack of availability of LSFO, given that refineries have been slow to invest in new facilities with the capacity to produce sufficient quantities of distillates.
It will be interesting to see whether the Geneva-headquartered carrier's decision to install scrubbers will sway the view of its 2M partner, Maersk Line, given that it will face the prospect of higher unit costs than MSC from January 2020.