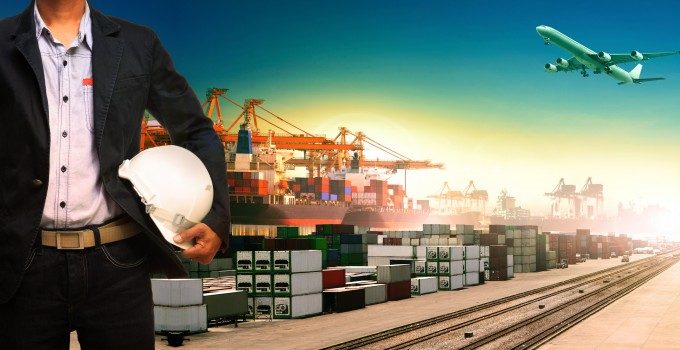 Sub-economic freight rates were again blamed as Hapag-Lloyd saw a large dip in profits in the third quarter.
The carrier reported a $3.3m net profit in Q3 as the financial synergies from its merger with CSAV propelled it to a $175.6m surplus over the first six months of the year.
During its third-quarter results presentation yesterday, chief executive Rolf Habben Jansen said freight rates, which almost derailed the company's recent IPO, were continuing to spook investors.
"Rates must go up," said Mr Habben Jansen, "We have too many trades where we are moving cargo below operating cost."
Indeed, every trade operated by Hapag-Lloyd suffered a year-on-year decline in average freight rates in Q3. Worst hit was Latin America, where rates sank by over a third – the biggest quarter-on-quarter decline.
This is of particular concern for Hapag-Lloyd, given that after the CSAV merger the region is now the carrier's biggest market, accounting for 550,000 teu of the 1.86m teu carried between July and September.
And Hapag-Lloyd seemed to suffer more than some of its peers from depressed Asia-Europe rates, where the Q3 average – for both contract and spot cargo – fell to $876 per teu, compared with $1,210 a year ago.
Over the nine-month period, Hapag-Lloyd's volumes increased by 28% to 5.58m teu, but this was a result of the inclusion of the CSAV business. If the Chilean carrier's throughput had been included in the previous year's numbers, the @8% increase would have translated to a 3.9% decrease in combined volumes.
Mr Habben Jansen said it was "too early to say how the fourth quarter will unfold", in terms of rates and profitability, but there was "upward pressure" from Hapag-Lloyd and its competitors to recover the situation in the form of recently announced GRIs.
Hapag-Lloyd's share price had reacted negatively to the Q3 results, briefly dipping below the €20 launch price on the Frankfurt Bourse, later recovering to sit just above that level.
While it appears that Hapag-Lloyd will be able to show a profit for the full year, given its good start, investors no doubt harbour concerns about prospects for 2016.
The achievement in integrating CSAV, estimated to produce $400m of savings in 2016, "shouldn't be underestimated", said Mr Habben Jansen.
And he said a raft of cost improvements, including the retiring of 16 uneconomic older containerships, had "closed the gap" on its biggest rivals in terms of competiveness.
Mr Habben Jansen added that he was happy with the G6 Alliance operation and confirmed plans were being finalised to introduce more ultra-large container vessel loops between Asia and North Europe.
And he wasn't concerned, he said, about a possible takeover of NOL by Maersk or CMA CGM, which could lead to the exit of container line APL from the G6.
"These things take a long time to reach fruition." he said.
In an interview with The Loadstar this year, he said alliance partners had to give a 12-month notice period of their withdrawal.