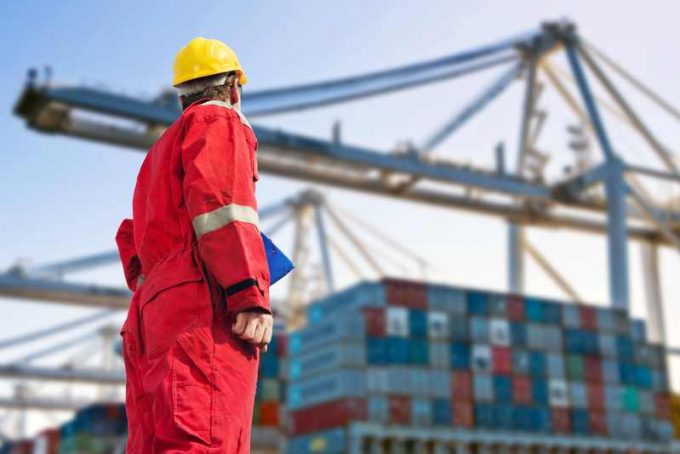 According to Xeneta's crowd-sourced data, average long-term contract freight rates between Asia and North Europe are trending around 6% higher than a year ago.
Conversely the short-term market is some 7% lower.
The Oslo-headquartered freight rate benchmarking firm's shipper- and forwarder-provided data for the tradelane recorded an average long-term rate agreement of $1,698 per 40ft with a high of $2,170 and a low of $1,415.
For short-term contracts, Xeneta recorded an average rate deal of $1,978 per 40ft, with a high of $2,515 and a low of $1,607.
Meanwhile, on the container spot market, the north Europe component for the Shanghai Containerized Freight Index (SCFI) ticked up 1.8% this week to $907 per teu, ahead of planned carrier rate increases on 1 February.
And for Mediterranean destinations the SCFI recorded a 1.4% increase on the week to $772 per teu.
Backhaul spot rates between North Europe and Asia have stabilised significantly after last year's the alliance reshuffle, which caused a capacity crunch-induced rate surge in April, but today's rate of around $900 per 40ft remains 40% higher than a year ago.
And blanked headhaul sailings announced by carriers for the two-to-three weeks following the Chinese new year holiday in mid-February will result in a succession of skipped eastbound legs in March and April, which could cause booking difficulties for European exporters and prompt a new rate spike on the route.
It was also a mixed bag this week for spot rates on the transpacific, with the SCFI recording a 1.5% uplift in rates from Asia to the US west coast, to $1,457 per 40ft, but for east coast ports there was a 1.1% decline to $2,761.
Transpacific carriers will need to consolidate and improve short-term rates as the traditional annual contract rate negotiation season nears – spot rates are still some 30% below those of 12 months ago.
However, analysts seem optimistic that carriers can improving their pricing on both trades. Drewry said: "We expect rates to jack up on the back of the demand spike before the Chinese New Year and as a result of the 1 February GRIs."
S&P Global Platts added that "carriers are optimistic" and headhaul routes "may see box rate increases on 1 February".
However, Platts believes the hikes would be "on the conservative side", as carriers focuse on maximising bookings rather than trying to implement "unsustainable price increases that could jeopardise a full cargo sailing".
Elsewhere, this week saw a recovery in Asia to east coast South America rates, which have come under pressure in recent weeks from service disruption and market share grab, caused by network reshuffling after regulatory conditions were imposed on Maersk Line's acquisition of Hamburg Süd.
On the SCFI, spot rates on the route rebounded by 9.8% this week to $2,393 per teu, having shed 13.4% in the previous week.