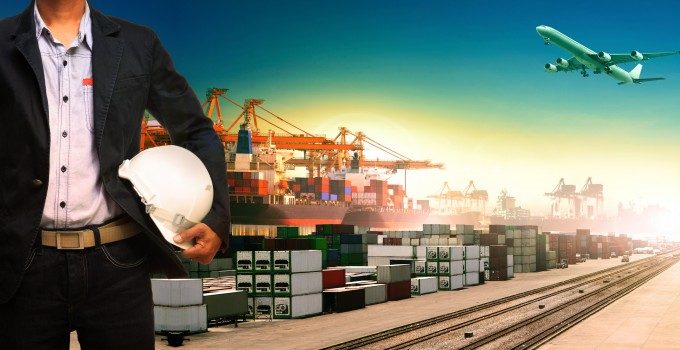 Libya's state-owned airlines, Afriqiyah Airways and Libyan Airlines, are planning to regain control of air cargo imports from foreign operators and boost the country's aviation sector with new airfreight services.
"The cargo market in Libya is very promising and we are planning to invest a lot of money in future freight operations," Libyan Airlines chairman Khalid Taynaz told The Loadstar.
"We are now in negotiations to lease one aircraft and are thinking of buying another second-hand, most likely an A300-600F."
Libyan Airlines had already signed contracts with a number of cargo agents, he said, adding that operations could begin as soon as the airline had acquired an aircraft.
"We will be starting with perishables such as food, delicate and precious goods and even clothes," said Mr Taynaz.
He said imports would arrive by freighter to Libya's three key cities of Tripoli, Misrata and Benghazi and, from there, taken to other sites across the country on smaller, passenger aircraft.
"We are determined to get these cargo operations underway," Mr Taynaz added. "Foreign companies have a monopoly at the moment, but this should be our business. The problem has been a lack of good cargo planes here, and big airlines have been taking advantage of this gap in the market."
Libya currently has only one air freight company, Global Aviation, which operates freight services with an Airbus A300-600 that is operated on its behalf by EgyptAir, and a Il-76. Airline sources said it struggled to compete with international companies such as Turkish Airlines, which operates daily flights to Libya.
Another Libyan cargo company – Libo – was failing and was absorbed into Afriqiyah Airways last year. Afriqiyah also has a new strategy to focus on cargo, and plans to establish a freight subsidiary, general manager AbuBaker Elfortia revealed.
Apart from leasing the occasional freighter for special trips, most of Afriqiyah's flights are joint passenger and cargo operations. Like Libyan Airlines, however, it is also in discussions to buy a cargo aircraft.
With imports making up 99% of airfreight volumes, prices are high and the imports tend to be limited to special goods. If local operators can offer more competitive rates, say airline executives, there will be a rise in the range and quantity of goods transported.
The Libyan Civil Aviation Authority (LYCAA) is looking at more ambitious cargo prospects for the country, and is looking at turning an airport in southern Libya into a cargo hub.
LYCAA director general Captain Nasereddin Shaebelain said: "We plan to make Sebha into a hub for airfreight, with a cargo village with hangers and temperature-controlled storage for perishables, such as food and plants, which would then be transported to Africa.
"This is a viable idea because we have thousands of kilometres of space in the desert and fuel here is very cheap," he said. "Charges for fuel, storage and handling fees could be kept very low and this would be attractive for a lot of operators."
However, that the creation of such a cargo hub would not happen overnight – not least because the south still has security issues as Libya struggles to stabilise after the 2011 revolution. It would also take time to build a customer base, he added.
Captain Shaebelain said such an idea would have been unthinkable under the 42-year regime of Muammar Qaddafi, because of restrictions on overflying Libya. Since the revolution, however, the LYCAA has been reorganising an industry blighted by decades of neglect.
The focus is now shifting to upgrading other areas of aviation.
As well as planning the cargo hub and working on lifting restrictions that currently prevent Libyan airlines from flying in EU airspace, the LYCAA is also considering establishing a regional training centre with simulators to service the needs of operators across North Africa.
"There is regional demand for A320 simulators and these could work almost 24 hours a day, seven days a week," said Capt Shaebelain. "We have lots of airspace to practise and the weather and topography are perfect for learning to fly, so this would be a very good investment and serve both the local and regional markets."
Upgrading the aviation sector is one of the most immediate ways Libya, with its poor infrastructure, could improve regional cargo operations. Heavily reliant on imports for most of its needs, improving airfreight operations would also reduce Libya's reliance on shipping, where cargo vessels often face waits of up to 10 days to dock making Libya, in demurrage costs, one of the most expensive shipping destinations in North Africa.