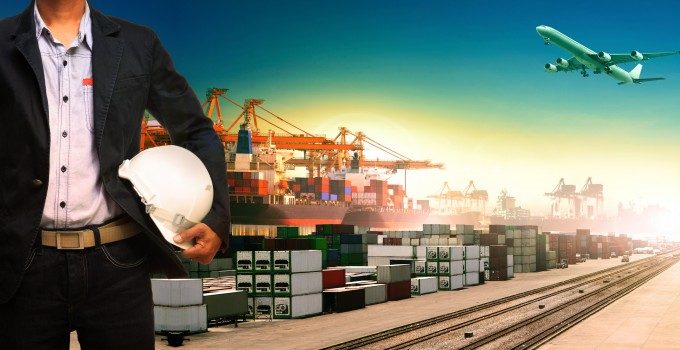 Nearly a year after becoming a more logistics-focused company, Li & Fung is beginning to see the benefit of its acquisition of China's fourth largest freight forwarder – according to its annual results.
Last year the Hong Kong-based sourcing giant bought China Container Line (CCL), which moves around 500,000teu a year, dramatically increased its presence in the freight forwarding sector and saw its logistics revenues increase by 66% to reach US$874m.
Operating profit for its logistics division grew 28.1% to $46m.
At a group level, Li & Fung's revenue grew just 1.4% to $19.3bn, while core operating profit declined 18% to $640m. This was largely due to the shift from principal to agency volumes in its trading and sourcing arms, which see lower margins.
Newly-appointed chief executive Spencer Fung described 2014 as a "year of transition".
At an analyst meeting in Hong Kong, he explained that with the spin-off of its retail marketing arm, Global Brands Group, the company had simplified its business model to centre on the core operations of sourcing and logistics.
He said that following the acquisition of CCL, growth would mainly be organic as the firm sought to realise the cross-selling opportunities from its much larger presence in the freight forwarding business,
"There was almost no overlap between CCL and Li & Fung customers," he said. This would mitigate some of the weaknesses it was seeing in global retails markets, he added.
"2014 was the most promotional year for retailers we have seen, globally. The first and second quarters were far more promotional than we have seen in the past, and while we hoped that would die down in the third and fourth quarters, in fact they were even more promotional.
"In the UK, Black Friday became a huge event for the first time, and it caught a lot of our customers by surprise – they didn't know it was going to be such a big event. Similarly, November 11, is now going global whereas before it was contained to just China.
"And this year we are going to see more activities like this, with a higher frequency of discounting events."
At the same time, he said, there had been a number of headwinds in 2014, with the retail markets that had shown the strongest growth – central and Eastern Europe and Russia – set to decline substantially as a result of the political situation.
The declining value of the euro presents another challenge, he added.
"The euro didn't have an effect on us in 2014, but it will in 2015. The loss of value means it is 10-20% more expensive for our customers to source their good, and we have to find ways to mitigate that because 20% of our business is in Europe."
Mr Fung also confirmed the continued slowdown in the Chinese economy, although Li & Fung's China revenues had grown as a result of business wins and strong e-commerce demand.
However, the recent drop in oil prices – which he said equated to a $200 gift to each consumer – was also beginning to have an effect. And retail inventory levels had begun to decline, which meant there was a new appetite for goods among buyers.
Li & Fung has a number of investments taking place in the logistics division over the next year, with new distribution centres planned in China, Taiwan, Hong Kong, Singapore and Malaysia, and new offices in Indonesia, Korea and Dubai.
It has also expanded its sourcing activities in Myanmar, Kenya and Ethiopia.