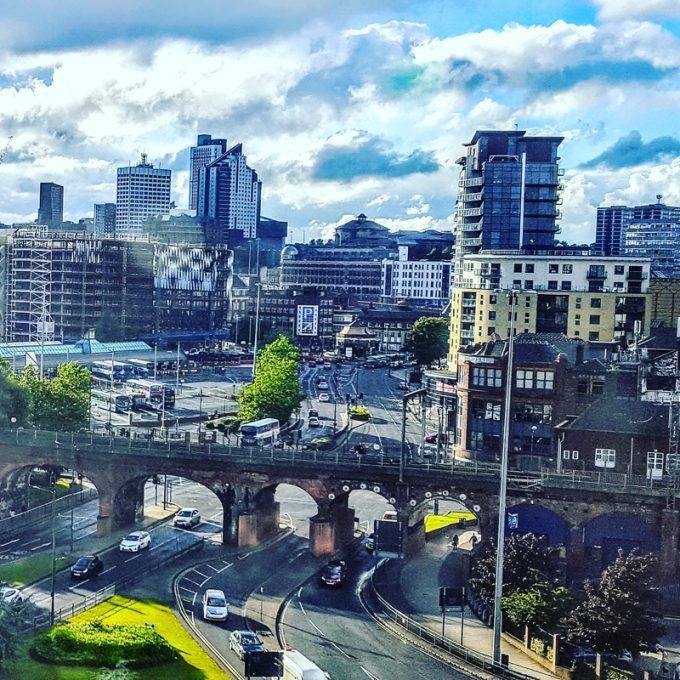 Haulage associations have rebuffed claims they are "shirking their responsibilities" amid growing criticism of local council plans to impose clean air zones (CAZs) in UK cities.
This month, the Road Haulage Association (RHA) applauded Southampton City Council's decision to scrap a planned CAZ, with the Freight Transport Association (FTA) also celebrating.
Now Leeds City Council faces the wrath of the two associations with a scheme for a CAZ, but a spokesperson for the FTA told The Loadstar it was not opposing the cause but rather the means.
"Businesses plan their vehicle succession programmes, in some cases years, in advance," said the spokesperson. "Buying or leasing vehicles is a huge outlay, and the arbitrary nature of a CAZ means many businesses are being asked to write off relatively recently acquired vehicles mid-life."
Yesterday, the FTA called on Leeds to provide "urgent clarification" on what its newly approved CAZ would comprise, including how businesses can access funding to replace non-compliant vehicles.
However, it welcomed a council decision to amend the policy to exempt the Holbein, Pudsey and Seacroft areas until 2024.
Head of policy for the north of England at the FTA Malcolm Bingham said: "Granting these exemptions will mitigate the damage the CAZ will inflict upon the local economy.
"The move should also give logistics businesses more time to upgrade their fleets to meet the required emission standards.
"Nevertheless, it isn't enough to prevent costs for small businesses from soaring at a time when margins are already stretched and the economic outlook is uncertain, which unfairly penalises the hard-working companies and individuals that keep the Leeds economy thriving."
The spokesperson denied the FTA's argument ignored "the catastrophic effect of vehicle emissions on the environment", and suggested CAZs were more concerned with local pollution rather than mitigating global warming.
"The FTA's opinion is there are many better ways to improve air quality that would have a longer-term effect," said the spokesperson. "Perhaps through congestion management or – to also pick on climate change issues – enabling and incentivising the uptake of alternatively fuelled vehicles."
The RHA caimed the Leeds CAZ would put hauliers and other businesses at risk. Around half the UK truck fleet is not Euro VI, and hauliers would have to pay £50 per day per vehicle to enter the city.
RHA chief executive Richard Burnett said: "Charging pre-Euro VI HGVs to enter the CAZ is simply a punitive tax on a sector Leeds relies on to maintain its economy, and local businesses will inevitably be put at risk.
"Goods still have to be delivered and there's a strong possibility there will be a considerable increase in van traffic. But it takes 20 vans to move the same amount as one HGV, so how will it improve air quality?
"This is yet another example of authorities using a sledgehammer to crack a walnut."
The FTA claimed operators had already made "huge strides" in emission reduction without the need for legislation. It said all it was seeking was a "measured introduction" of CAZs and requirements to adopt new vehicles, rather than "sudden, overnight" legislation.
"All road users, not just the logistics sector, must act to improve air – vehicles are significantly cleaner than six years ago – and operators factor-in even cleaner vehicles as they grow," said the spokesperson.
"To insist the vehicles tasked with keeping our cities stocked with the products and services they need are the sole contributors to air quality issues is an incorrect assertion.
"And it means that the logistics industry is essentially being taxed for doing its job."