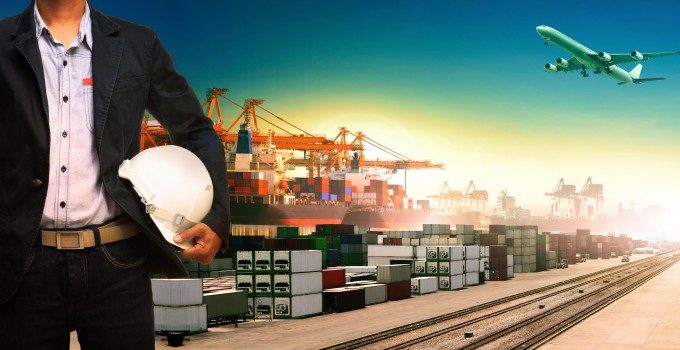 The significance of China's mammoth "One Belt, One Road" initiative for Asia-Europe rail freight is beginning to emerge, delegates heard at the JOC TPM Asia conference in Shenzhen last week – and it could literally decimate Asia-Europe air cargo volumes.
Khorgos Gateway, a new free-trade zone on the Kazakhstan-China border – and a good example of China's drive to connect its inland provinces with central Asia and Europe by land – could be one of a number of catalysts to help rail freight eat into air cargo volumes as overland transit times and costs fall.
"I don't see rail really competing with ocean but definitely with air. We think it will take 1% possibly of sea freight but maybe up to 10% of the air freight," said Darryl Hadaway, chief financial officer of NVOCC start-up Silk Route Rail.
He said that with the opening of Khorgos, shippers could operate a hub-and-spoke system for Asia-Europe rail cargo, since the DP World-run facility would be consolidating cargo from across China onto block-trains with single destinations. Silk Route Rail is planning to take advantage of this by taking ownership of containers to serve multiple customers with time-definite, two-way services.
Khorgos Gateway deputy chief executive Hicham Belmaachim explained that the 600ha development, which combines a dry port with logistics and industrial zones, would benefit shippers looking for an alternative to established sea and air networks.
He said: "The main difference with Khorgos is that we have a container yard to store boxes coming from different Chinese provinces, which is something new for this region. By storing containers to prepare block-trains with single destinations you will improve frequency and regularity, and it will be much faster."
Khrogos Gateway will also allow shippers and their freight service providers to stuff and destuff containers in a bonded area that includes an industrial zone earmarked for manufacturers looking to benefit from duty-free exports into Russia.
"We're providing land so factories can produce cargo with the stamp 'Made In Kazakhstan," said Mr Belmaachi. "The main advantage of this is that when you produce here you are able to enter the whole customs union area, including Russia, duty-free. The whole area is a bonded area."
Although Khorgos Gateway is funded by the Kazakhstan government, it demonstrates how China's "One Belt, One Road" initiative is helping coordinate the growth of previously underdeveloped trade routes. The policy is an attempt by China to connect 65 countries via land, sea and rail through transport infrastructure investments totalling $50bn, which could eventually add $2.5trn to China's trade over the next decade – which, to put into perspective, is more than the value of China's total exports in 2013.
John Lin, a director with the Shanghai International Shipping Institute, said the initiative supported two key policy objectives of China's central government.
"From my point of view, the central government is using this campaign to kill two birds with one stone. The first is to raise the political and commercial influence in neighbouring countries in Asia, as well as Africa and Europe.
"The second is to sustain the steady growth of the Chinese economy, by mobilising, reallocating and transferring the excessive production power of Eastern China to Western China and to the neighbouring poorer countries."