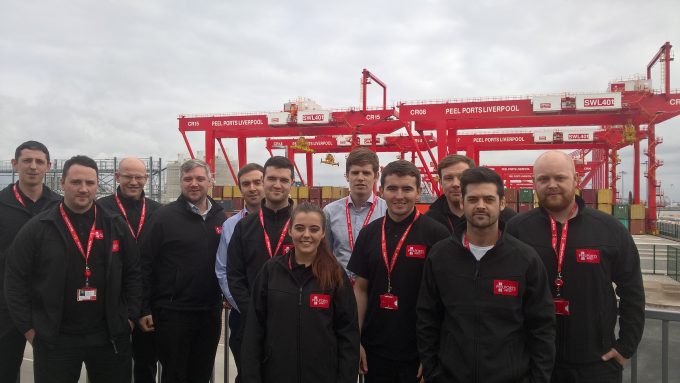 Peel Ports has recruited APM Terminals' Jouke Schaap to head-up its container operation.
Peel, which recently opened the £400m Liverpool2 deepwater container terminal, said a position had been created for Mr Schaap "to drive commercial opportunities focused on the company's network of terminals and port-centric logistics facilities".
Mr Schaap was previously head of commercial for APM terminals' flagship Maasvlakte 2 container terminal in Rotterdam. He will now now take responsibility for Peel's container businesses at Liverpool, Dublin and the Manchester Ship Canal.
Peel Ports chief executive Mark Whitworth said: "We're very pleased to have secured an individual of Jouke's calibre to lead the next phase in the future of our container business. His experience, especially at Maasvlakte 2, will be critical in achieving our ambitious financial and performance targets.
"Although Liverpool2 is obviously our flagship terminal, our overall presence around the Irish Sea is the real strength, offering cargo owners an unrivalled range of options for moving goods to and from the heart of the UK and Irish markets."
Peel Ports' container terminals handled over 980,000 teu in 2015 (figures for last year have not been released by the firm), which it claimed represented over 9% of the UK and Irish market. The company also claims the opening of Liverpool2 will see the port's throughput more than double, "and by 2025 it is anticipated that Liverpool's share of the UK container market will be between 15-20%".
Mr Schaap said: "Peel Ports is shaking up the UK container industry through its investment in Liverpool2 and the Cargo200 campaign. I am looking forward to using my commercial experience as Peel Ports looks to maximise the potential of its unique network of container facilities."
He began his career as a consultant with Deloitte and then joined the port of Rotterdam, initially as business development manager of logistics, before going on to head up its breakbulk division for six years. He then moved to APM Terminals' commercial team for Maasvlakte 2.
Peel Ports' container business was previously led by David Huck, who has recently promoted to deputy chief operating officer.
The company also filled 22 new positions at the Liverpool2 container terminal, the majority of which are highly skilled positions within the operations control room, with other roles including operations analysts, operational co-ordinators and a yard strategy manager.