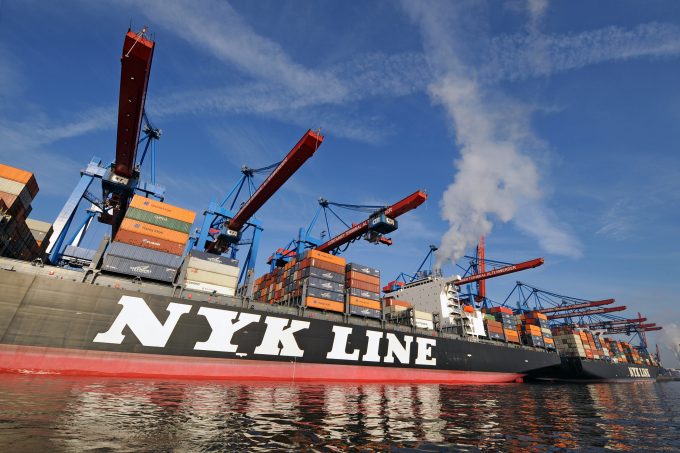 Significantly greater cost competitiveness is the only way to "defeat" ocean carrier rivals, K Line president Eizo Murakami said today in his new year message to staff.
In the traditional annual motivational messages by the Japanese lines, Mr Murakami, as well as NYK president Tadaaki Naito and MOL chief executive Junichiro Ikeda, commented on the surprise decision in October to merge their container businesses into a joint-venture operation in April 2018.
The Japanese trio say they expect to save $1.1bn a year in synergies from the new carrier's improved scale and ability to compete with other top carriers.
Past years have been very painful, financially, for the mid-sized Japanese carriers and, according to Drewry's calculations, they have collectively lost some $1.5bn since 2012.
The new entity will sit at number six in the container line league table with a 7% share of the global container market, based on a combined fleet of 1.4m teu – and an order book of 360,000 teu. Currently MOL ranks at 11, NYK at 14 and K Line 16th.
NYK will hold a 38% equity stake and K Line and MOL 31% each. It is planned that the new company, as yet unnamed, will be established by 1 July this year but won't commence business until 1 April 2018.
Mr Naito said 2016 had been a "turbulent year" for NYK, posting large losses and recording "a substantial decline in capital stock, which our predecessors worked so hard to accumulate".
He added that the integration of the container businesses would have a "major impact on the entire group".
MOL chief Junichiro Ikeda said that in 2017, "the highest priority is to restore profitability", adding: "The MOL group will have a much different profile after the container business is transferred."
At a joint press conference at the end of October, it was explained that the competiveness and profitability of the new JV would be achieved by "combining efficiently the three major elements of vessel, container, and employee".
This will involve pooling ships and containers, consolidating offices around the world – with inevitable staff redundancies – and the rationalisation of agents and service providers.
All three executives pledged that afterwards liner shipping would continue as a core business for their individual companies, all three managing a wide portfolio of other activities including bulk shipping, offshore, LNG, heavylift, car-carrying and air cargo.
Mr Naito said that NYK's Yusen Logistics business would become "more strategically important".
"We need to expand the scale of this business and enhance its operations. I would like to see it grow as a core business for the NYK group," he said.
K Line, currently a member of the CKYE alliance, will join compatriots MOL and NYK, partners in the G6 alliance, in the new THE Alliance from April. It was said this was a key factor in the decision to merge their container businesses.