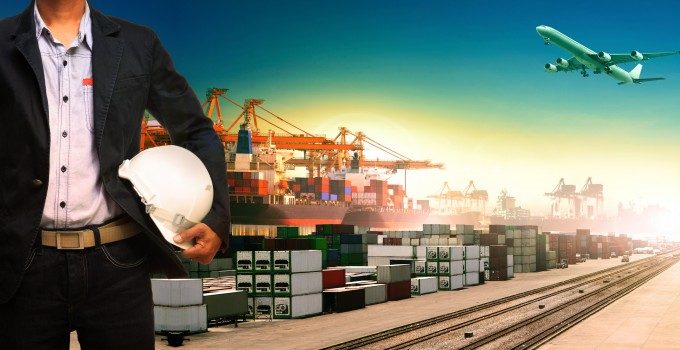 Press Release                                                        
Reliable trucks and a back-up in the form of a well-oiled dealer network that has its maintenance processes organised at every level. This is exactly why Jan de Rijk Logistics has chosen DAF for so many years. Eighty LF, CF and XF trucks in various versions have been ordered for 2019, including a number of modified DAF XF 480 FTP 6×2 tractor units with an ESTEPE pusher axle for added axle load. The order is partially a replacement and partially an expansion of the fleet.
'Our outlook for the new year is extremely positive, hence this investment', says Sebastiaan Scholte, CEO of Jan de Rijk Logistics. 'Our reason for choosing DAF is based on several factors. First and foremost because almost all our 700 trucks carry the DAF brand. We value that uniformity, also when looking at maintenance processes. What's more, they are very reliable products and DAF can count on a dependable dealer network, which means a great deal to us as an international player.'
Jan de Rijk Logistics, headquartered in the Netherlands, is a leading European service provider in transport and logistics. The company has 27 offices in 13 countries and employs more than 1300 people in Europe. Combined with a number of other charters, the operational fleet adds up to 1,000 vehicles, putting Jan de Rijk Logistics in the top-ten companies in transport and logistics in the Netherlands.
'We're very glad Jan de Rijk Logistics appreciates our products and services so much', says Michiel Kuijs, General Director of DAF Netherlands. 'We're happy to have such a loyal partner that values long-term relationships and durability.'
Modifies DAF XF 480 FTP for the Aerospace division
One of the specialist areas is Aerospace Transport and the modified DAF XF 480 FTP is specifically designed for the job. 'We have opted for low deck models, in other words with a low fifth wheel. To achieve the required axle load, specialist company ESTEPE has fitted the regular DAF pusher axle on a standard DAF low-deck tractor unit. Having a high maximum load weight is essential due to the generally heavy loads at Aerospace.' This division of Jan de Rijk Logistics transports, amongst other things, complete aircraft engines on flatbed trailers.
Modern fleet for low CO2 emissions
Jan de Rijk Logistics keeps its truck fleet as modern as possible with a view to minimising the ecological footprint. Reducing CO2 emissions has been a priority for many years. Scholte: 'To achieve our goals, reducing fuel consumption is essential. We are very satisfied with the new DAF XF and CF in that respect. The new technology and the powertrain undoubtedly contribute to this. In addition, we adhere to a fuel programme within the company. This includes driver training courses for driving as economically as possible. Our view is that minimising consumption is cumulative and that both man and machine play important roles. Renewal of the fleet is crucial to the business strategy of Jan de Rijk Logistics. The investment policy is aimed at always staying ahead of the field in terms of technology, and therefore offering optimal service to the market.'