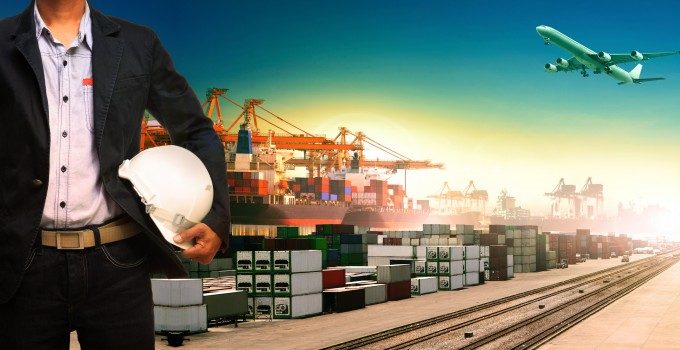 Italian ports have renewed their offensive of trying to capture European hinterland cargo marketshare from their northern European rivals.
Speaking at last week's TOC Container Supply Chain conference in Rotterdam, Mike Cashman, commercial director of Italy's largest container terminal operator, Contship Italia, said the company had focused on wresting back the considerable volumes of Italian imports from Asia currently routed through Rotterdam, and was looking to expand its share of the Swiss market.
"There's a lot of Italian cargo being routed through Rotterdam, and we want to target that segment of the market," he told The Loadstar on the sidelines of the conference.
"There are reasons why the country's ports have lost so much market share. The Mediterranean region, and Italy, have a historical reputation for inefficiency and red tape that needs to be shed. It is ingrained in the industry – not just the shipping lines, but the whole market.
"That said, we are beginning to see changes, and the market finds itself in a paradox: the northern ports are hit by congestion and the market is crying out for alternatives," he said.
There are, however, a number of other reasons why shippers continue to favour the northern range gateways, not least of which is the fact that the shipping lines are focused on filling the ultra-large container vessels (ULCVs) which more commonly call at North European ports.
"The carriers are trying to fill all those big ships," said Mr Cashman, adding that the shipboard capacity between Asia and North Europe was, at 270,000teu a week, some 2.2 times greater than the 105,000 teu that operates between Asia and the Mediterranean – and around 35,000 teu of that comes nowhere near Italy as it serves East Med and Black Sea ports.
The fact that deepsea spot freight rates from Asia are commonly some 25% cheaper to North European ports than Med destinations – although in the current climate that only means a $70 difference – also accounts for shippers' preference for northern gateways.
"We have to be rather circumspect about comparing cost, because what you should look at is the end-to-end cost rather than just the sea freight element," Mr Cashman said, pointing to higher intermodal costs on much longer distances.
"If the distance between one port and the end destination is 5ookm less than another port, then it has to be cheaper in terms of land transport," he said.
There is also the added fact that the increased transit time via northern Europe incrementally adds to the amount of working capital tied up with inventory.
Contship Italia's main Italian gateway of La Spezia has four weekly Asia-Med calls and some 20% the port's throughput comes off ULCVs, and the operator has laid out an investment plan that sees capacity at the port – known for tight physical constraints that mean some 35% of its volumes leave by rail – to be increased to 2m teu by 2020 from its current level of 1.2m teu.
The company has also invested heavily in its hinterland connectivity, with much of that directed at developing the 300,000-teu-capacity rail hub of Melzo, near Milan, which has 24 services a week and "houses the largest concentration of rail services between Milan and Rotterdam". Also it is now operating its own rail traction services and has the fleet of trucks in the country, at 350.
It recently launched a new intermodal service between Melzo and the Swiss hub of Basel, with six round trips a week in an effort to extend its hinterland, offering potential shippers a faster transit time.
"It takes a vessel 30 days to steam from Singapore to Rotterdam and the inland leg will then take between two days and week, depending on the mode, whereas a container delivered to Basel via La Spezia and Melzo will take 31 days at most," he said.
Some shippers are already voting with their feet. A couple of weeks ago local newspapers reported that IKEA had signed a deal with Genoa and La Spezia to give its cargo priority.