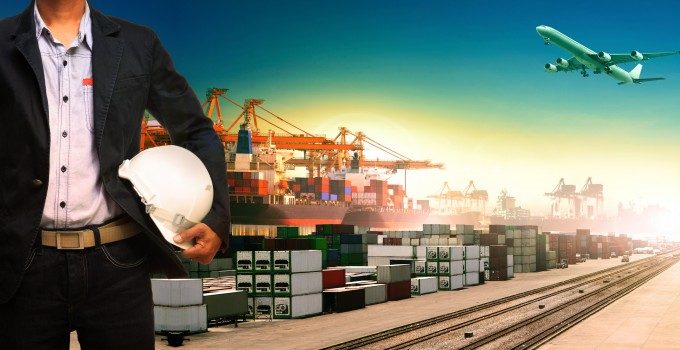 With CMA CGM reportedly ready to sign a letter-of-intent for nine ultra-large container vessels (ULCVs) of 22,000 teu, insurers are becoming increasingly concerned that their exposure may be too concentrated.
At a conference in Seoul, South Korea, this week, shipbuilder Hyundai Heavy Industries (HHI) revealed it was in competition with a Chinese yard for the order from the French carrier.
So far CMA CGM has declined to comment, but has not denied the reports, something it has been quick to do in the past when linked spuriously to big ship orders.
Notwithstanding liner industry concerns that the sector is already overtonnaged, the prospect of yet more behemoths being put into service has reignited the concerns of insurers.
In a LinkedIn post today, Michael Hauer, head of marine reinsurance for the Singapore branch of Munich RE, says the insurance industry needs to try to understand the likely exposure when – not if – a ULCV gets into trouble.
Indeed, when the 2008-built 8,110 teu MOL Comfort broke its back off the coast of Yemen in 2008, resulting in a total loss of the ship and 4,380 containers, the insured cargo loss was reported at some $300m.
Marine insurers typically calculate their average exposure per box at $50,000-$100,000, but Mr Hauer said amounts recorded for single containers lost from the MOL Comfort were considerably higher.
Mr Hauer said the growth in size of containerships, more than double in the last decade or so, also means that historical large loss values "must be called into question".
He said: "We have long understood and accepted that for certain trades/commodities we can expect high-value goods to be in a single box, maybe even into the millions – but surely we are talking low single-digit millions, are we not?
"We are aware that these expectations are, for a number of – largely perishable – commodities, becoming increasingly unrealistic. We are aware of a number of instances where the value of a single pallet can be $1m or more."
Mr Hauer went on to list some examples of single container losses, including a truck accident involving a cargo of pharmaceuticals resulting in a claim for around $50m.
"Values of these products within a single 40ft reefer container regularly reach $50m," wrote Mr Hauer who even suggested that the figure is "possibly conservative".
"We can only begin to find answers to manage these large exposures if we understand them."
He argued that the insurance industry could not "continue making assumptions based on what has gone before".
"Too much has, and is, changing. If we as underwriters do not recognise and manage these trends, it is certain that our capital providers will," warned Mr Hauer.