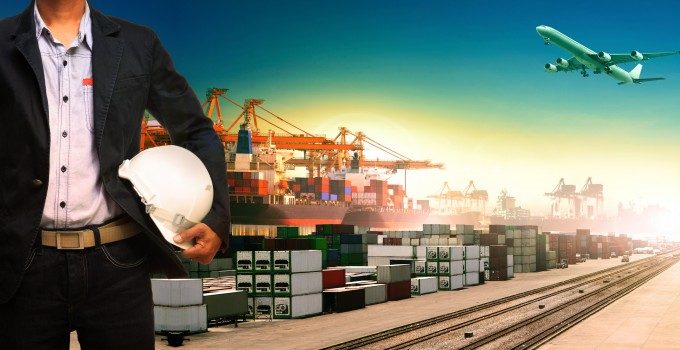 Preparations for a mandate to screen all cargo moved on freighter aircraft this summer got off to a rocky start in the US this week when the Transportation Security Agency (TSA) presented a plan to allow shippers to secure cargo on their own premises to bypass screening at airports.
Having eschewed the traditional approach of developing rules in discussions with industry stakeholders, the agency proposal this week left many puzzled.
Screening of cargo moving on freighters will become mandatory from 30 June in all member states of the International Civil Aviation Organisation (ICAO).
The ICAO allows member countries to draw up regimes that enable shippers to bypass airport screening by maintaining a level of security at their facilities equivalent to that at the airport. Now the TSA has signalled that it intends to develop a framework for "secure packing facilities" that will be subject to audits and inspections by the agency.
In an online meeting on Wednesday, the TSA revealed its plans to industry stakeholders, but participants were left perplexed and frustrated with the impression that the programme would meet the needs of a small group of players, most notably Amazon, but be of little merit to the majority of air cargo users.
There is also widespread bemusement why the TSA is bent on developing a programme described as "resource consuming, with probably not much benefit to most participants", rather than simply expand the Certified Cargo Screening Programme (CCSP), which was established in the run-up to the mandate to screen all belly cargo.
This scheme, which has an estimated 500-700 participants, was developed for the benefit of shippers as well as forwarders and other parties that do not want to subject their freight to airport screening.
"It's still an option for shippers to join CCSP. That's what CCSP was designed for," said one executive. "I'm not sure this [the TSA proposal] is all necessary. I believe the solutions is there. This just creates confusion."
The TSA did not give any reasons during the meeting why it deems CCSP inadequate, and, contrary to a previous culture of dialogue with the industry, the new scheme was written without consulting industry organisations.
"I believe this was developed through their legal department," one executive commented.
There is hope that a dialogue will be developed in the coming weeks, beginning with the official comment period. Overall, there is a sense that more focus should be placed on the development of risk-based strategies.
"Why not use AI? You're taking a blunt instrument to a precise problem," one airline executive said ahead of Wednesday's meeting, voicing a long-standing frustration with security measures.
However, for cargo airlines themselves, the impending screening mandate appears to hold little worry.
"We are ready. We've been working on this for a year," said Tim Strauss, chief executive of Amerijet. "We're relatively small. We can manage that readily. It may be different for FedEx," he added.
Amerijet will allow pallets from certified facilities, but intends to screen most cargo using a third-party provider through a combination of sniffer dogs, x-ray and ETD.
"We have so many security protocols and so many more tools to use than 15 years ago. Now they allow private dog teams. It makes the whole screening process so much easier," Mr Strauss said.