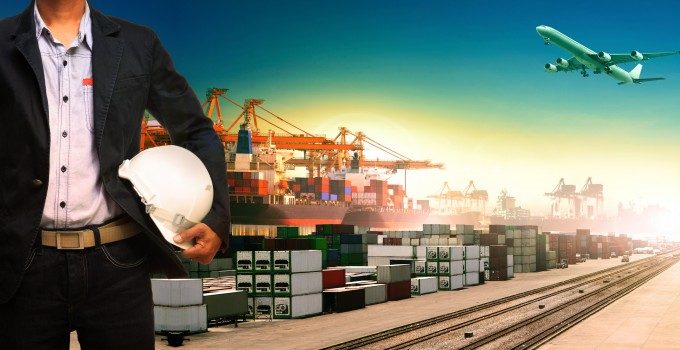 French container carrier CMA CGM has become the second major container carrier to invest in the Indian port of Mundra, signing a 50:50 joint-venture agreement with port owner Adani Group.
The two will develop a 1.3 million teu terminal which will become its fourth box facility and will briefly elevate the port to the largest in India, until PSA International's 4.8m teu terminal in the main gateway of Jawaharlal Nehru Port Trust (JNPT) becomes operational.
The development represents the latest move in Adani Group's creation of a network of ports in India, with a rapid escalation of its presence on the east coast. Its facilities in Vishakhapatnam have been under development, while in May it acquired 100% ownership of Dhamra port, in the state of Odisha, from Tata Steel and L&T Engineering. This followed winning the concession to develop a container terminal in the port of Ennore, adjacent to Chennai, in March.
This latter contract is likely to become even more valuable following today's news that Filipino port operator ICTSI has cancelled its concession agreement to run the nearby Kattupalli terminal, located on the outskirts of Chennai and touted as another alternative east coast gateway, given the gridlock that routinely grips Chennai's streets.
In a statement to the Manila Stock Exchange today, ICTSI said its exit had been agreed with the port's owner, L&T Ship Building.
"The mutual decision for the contract cancellation came after lengthy discussions and thorough consideration by both ICTSI and LTSB. Both concluded that the existing contract is not beneficial to either party in its current form.
"For its part, ICTSI deems the cancellation of the Kattupalli contract in keeping with the group's overall strategy of moving away from contracts that isolate ICTSI from the facility's day-to-day operations, including regulatory and commercial activities."
Adani Group chairman Gautam Adani said: "We are very pleased with this JV partnership that will help put our continued expansion at the Mundra port on an even steeper trajectory. The strategic value of such a partnership with a major global player like CMA CGM is hugely significant and opens up a whole set of additional opportunities and synergies for both the companies."
Erstwhile P3 hopeful MSC is another carrier operating a joint-venture facility at Mundra with Adani Group. Last August, the MSC terminal at the port launched operations, providing shippers and forwarders with another 1.5m teu capacity, and taking the port's overall annual capacity up to 4m teu.
The port has been the major winner from the chronic congestion that has characterised operations at JNPT, for so long the major container gateway to the country. In 2013 it handled 2.39m teu, representing a growth of 38% growth, compared to a 3% contraction in container volume across India's major ports.
Earlier this year, a spokesman for Adani Group told The Loadstar that some 10-15% of JNPT's volumes – particularly rail-bound from the industrial hinterland of Northern India – had been diverted to Mundra as a result of congestion at the port and in its immediate hinterland.
A strike by terminal operatives late last year led to a days-long backlog at JNPT, with thousands of trucks waiting at terminal gates and queues lasting many miles, while other export boxes piled up at inland depots.
The congestion and associated costs were a source of huge frustration to India's shippers, which said that Gujarati ports such as Mundra and Hazira, where Adani has another box terminal, as well as the APM Terminals-controlled facility at Pipavav, were likely to see increased volumes of diverted cargo.
In May however, JNPT struck back after signing a concession agreement with Singapore's PSA to develop a new 4.8m teu facility, a conclusion to one of the most on-off-on-again-and-off-again plans in the port industry (Adani made it to the bidders' shortlist), and will take the port's overall capacity to over 8m teu and represent a sign that the country of its immense size is finally addressing its port requirements seriously.
The facility will be feature some 2km of quay with a depth alongside on 16.5 metres and, like Mundra, will be able to handle the largest vessels in operation today. Together, these developments will go a long way in attracting increasing numbers of direct deepsea calls to the country.