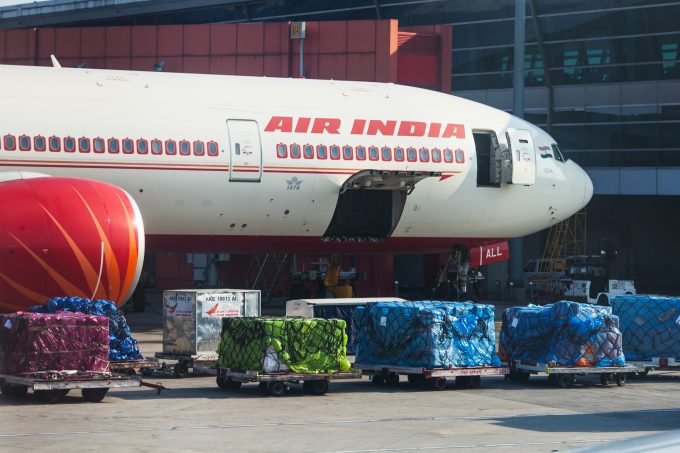 As Spicejet, an Indian low-cost carrier, begins to gear up for 737 freighter operations, India has come under scrutiny by the air cargo market.
IATA released figures yesterday showing that last year cargo volumes from India hit the million-tonne mark last year, year-on-year growth of nearly 17%.
India's top air freight trading market is the UAE, which has a 30% share, followed by Qatar at 11%.
The highest rate of growth was to and from Ethiopia, which saw more than double the tonnage in 2017, year-on-year. Some 35 flights a week are permitted between the two countries, and Ethiopian Airlines last month announced its intention to expand its seven-year codeshare with Air India.
Mumbai and Chennai were among the world's top 10 fastest-growing airports in freight terms, with 18.1% and 17.2% growth respectively, while Delhi and Mumbai are among the top 50 biggest freight airports.
India has, however, traditionally struggled with its own freighter operations. But, with its strength in two key air cargo markets – pharmaceuticals and e-commerce, combined with a greater ease of doing business in the country, the talk of freighters has re-surfaced.
With DHL's Blue Dart currently the only domestic freighter operator (despite several near-approaches by Jet Airways), SpiceJet plans to enter the market within the next few weeks, according to local media.
According to Indian credit rating agency Icra, the move comes at a good time. Air cargo traffic is expected to grow 60% in the next five years – and while international tonnage figures hit 1m last year, domestic tonnage was some 12m, up 8%. Currently most of the cargo is carried in bellies, with larger airlines still struggling to make economic sense of freighters.
Spicejet has not yet give details of how many freighters it intends to operate. It will be initially using a converted 737, to operate on routes between metro cities.
The carrier's cargo business has grown 20-30% annually, earning revenues of Rs241 crore ($33.6m) in 2017 from its freight operations, which have daily capacity of 600 tonnes.
Rival Indigo has also started making more noise in the cargo sphere, but it is not yet clear it if intends to operate freighters.
Jet Airways, 24% owned by Etihad, which last month posted a loss of $188m for the second quarter, was forced to deny rumours of a possible bankruptcy after its credit rating was downgraded. It put the loss down to weak pricing and rising jet fuel costs. It is therefore unlikely to be revisiting the idea of freighters any time soon.
Air India, however, has said it is interested in revisiting freighter operations, via a lease. It has identified markets in Hong Kong, Dhaka, Shanghai and Colombo as well as Europe and the US.
The data comes following the International Aviation Summit in Delhi, co-hosted by IATA. Chairman of IATA's board of governors, Qatar Airways CEO Akbar Al Baker, was typically in promotional mode, and noted his interest in buying an Indian airline.
The Qatari carrier had expressed an interest in investing in Indigo, before its IPO. And it is still looking for a partner. But Mr Al Baker told local media he was only interested in a significant stake: "We will invest in an airline which will give us a good return on investment."
He added that Qatar Airways was also boosting its cargo presence in India, but was fearful of putting in too much capacity too soon.