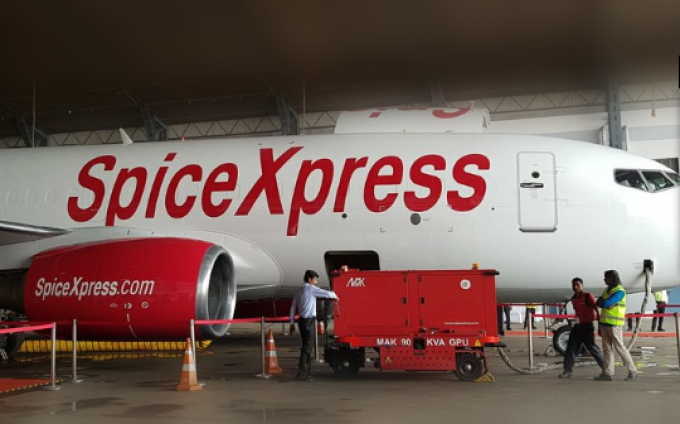 Airports around the world could help relieve the "disconnect" between Indian and global supply chains that has led to Indian air cargo "punching way below its weight".
According to Vandana Aggarwal, economic adviser to India's ministry of civil aviation, the gap can be narrowed through digital connectivity, and the government is making good progress towards its ambition to see air cargo volumes grow from 3.56m tonnes currently, to 6.5m by 2024 and 10m by 2027.
But Ms Aggarwal, speaking at Air Cargo India in Mumbai this morning, urged airports in particular to develop digital freight corridors to India, pointing to an MoU signed two years ago between Schiphol and Mumbai which has not yet got off the ground.
"I'd urge them and the IT teams to try to put it into operation this financial year, by 31 March, so we can use it as a test case and move forward."
Noting the recent implementation of a cargo community system in Atlanta, she said: "Where there is a deeper understanding at an airport, a digital freight corridor becomes easier. We are ready to partner with all of you to host the first digital air freight corridor."
She said she envisaged a "multiplicity of interlocking air freight corridors" across many different airports.
The government is one year into a five-year plan comprising 36 measures to improve air cargo supply chains.
For example, said Ms Aggarwal, "transit and transhipment has been completely missing from the Indian air cargo ecosystem. We've tried two experiments at a major airport, with customs procedures and security for ramp-to-ramp, or to a transit area, and we are working with Customs and regulatory authorities to get standard operating procedures into practice."
India is also working on multimodal transhipment. One success has been the creation of dedicated corridor between Bangladesh and India, which has been successfully deployed by companies such as Zara and Marks & Spencer.
Ms Aggarwal said that India's perishables sector needed to use air cargo. Earlier today saw the first freighter movement, by Spicejet's cargo arm SpiceXpress, of a consignment of live baby shrimps from Chennai, which had previously seen 40% mortality rates when moved by road. But she also noted many failures, like cheese from Bihar and mandarins from Uttar Pradesh, that had failed to find sustainable ways to be moved by air cargo.
"We have to find out why products in high demand, from disadvantaged regions, did not work. Somewhere, logistics is failing," she said.
With the average size of a farm in India at just 0.3 hectares, "uplift and aggregation has always been a big challenge. But if it can be done in the highly perishable commodity of milk, it should be possible to replicate."
In the 1 February budget, India's government pledged to focus on agri-perishables in air freight.
"We have a huge consumer market, and the fifth-largest economy in the world, so air cargo should be laughing all the way to the banks."
One success has been a considerable reduction in dwell times, from 61 hours for imports to 30 hours now, and from 53 hours on exports to 23 hours.
"It's an improvement, but the target is 24 hours and 12 hours," said Ms Aggarwal, adding that the ministry and government believed their targets are achievable.
"When we look at the prognosis for the next three to four years, we have nothing but the highest level of optimism.
"Policies often end up being nothing but pieces of paper with laudable intentions…but the production is there, the demand is there – it's the logistics that needs to catch up."