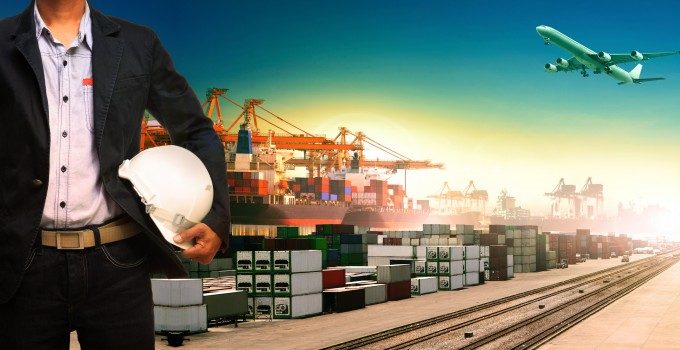 As we all know, China has been the powerhouse for air cargo over the past few years. Even during the recession, it provided volumes. But with this year's Chinese New Year slump, and an increasing lack of confidence from Chinese consumers, so far it has been a relatively disappointing year. But, as one forwarder revealed last week, there is a growing clamour for cargo from another country. 
"India is what we are interested in now."
Hot, chaotic, and heaving with entrepreneurs and high tech know-how, India is looking to outpace China in GDP growth in the next four years. 
GDP is expected to see 8.1% average growth between 2011 and 2015, according to BMI – outpacing that of China. While there is a debate over the correlation between air cargo and GDP, it does tell a story of a country in progress. And air freight saw growth of 8.2% in 2010.
Exports are rising, but interestingly, says Seabury, a commodity shift is underway. A move away from fashion, which fell 7% to the US market between 2005 and 2010, is being replaced by significant growth in the pharmaceuticals market (up 25% in five years). In 2009/10, the
Indian pharmaceuticals market
was worth $21.26 billion . Meanwhile, vehicles and parts have seen 20% growth. Machinery parts were up 11% and high-tech up 8%.
But, says the forwarder, he has little interest in exports. It's the import market that intrigues. And justifiably so. Air imports are booming. The market has doubled in five years, with strong growth in industrial consumables, machinery, high tech and auto parts.
However, warns Seabury, although on figures alone, import and export trades look balanced, there are huge regional differences.
And India is no easy place to do business. Lack of infrastructure and capacity – on roads, at airports, in perishables centres – as well as
corruption
and congestion all plague the industry. But for foreign carriers, it is interesting to note that there is relatively little strong domestic competition, unlike in China. Air India's cargo business is in disarray, with its 10 freighters up for sale and its plans to create a separate division for cargo, shelved. Although the efficiently run Jet Airways operates 15 widebodies, and has 22 on order, it currently has only 24 international routes.
There is domestic demand too. Diamond cutting and textile factories have been crying out for more services from the city of Surat in Gujurat, which claims its industry can grow 20 to 25% if it can get a Surat-Mumbai-Dubai service. The textile industry there also claims it needs to import some $30 million-worth of spare parts and machinery each year, reports The Times of India.
The overall figures are still not world class – but with creaking infrastructure and a weak and debt-ridden national carrier, that's not so surprising. Mumbai was the 10th fastest-growing airport for freight volumes in 2010, according to preliminary figures from
ACI
, although only the 29th busiest in the world.  Yields, however, are said to be significant, with Emirates last year reporting yields close to 100%.
But, to capture some of this continued growth, companies need to be quick off the mark. Several are already on it, with DHL Global Forwarding setting up five free trade warehousing zones by 2013, in addition to its flagship Chennai zone. Fedex launched a third flight last year, and has acquired a logistics and express company there. And mid-sized forwarders are busily expanding through joint ventures and acquisitions. 
So yes, it seems India is indeed what the industry is interested in now.