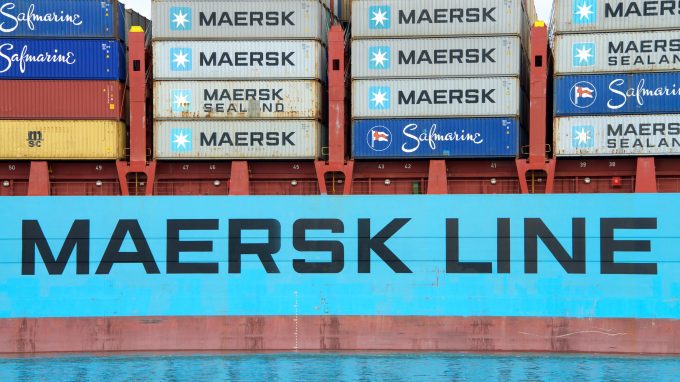 The IMO's 2020 0.5% sulphur cap regulations could cost shipping giant Maersk more than $2bn a year.
Simon Bergulf, director for regulatory affairs at AP Møller Maersk, recently told Bloomberg: "I wouldn't call it a perfect storm, but it's close."
Maersk Line, along with a number of its peers have decided against retrofitting their ships with exhaust gas cleaning systems (scrubbers) that would enable vessels to continue burning cheaper heavy fuel oil (HFO) from the 1 January 2020 deadline.
However, liner rivals, such as Maersk's 2M partner, MSC, and carriers HMM and Evergreen are proceeding with a scrubber strategy for their fleets.
The carriers are attracted to the speedy return on the scrubber investment and thereafter the unit cost advantage over fuel-compliant rivals.
Indeed, the around $10m capital expenditure for installing scrubber systems on an ultra-large container vessel could be recovered in less than 12 months.
This is based on Mr Bergulf's estimate of a $700,000 cost difference per voyage, and using the current spread differential between the fuels.
Maersk's fuel bill last year was a staggering $3.4bn and speaking during the company's Q2 earnings call on 17 August, chief executive Soren Skou advised that the rise in the price of fuel this year would cost "somewhere north of $1bn extra".
The carrier was unable to recover the full extent of the fuel cost increase from shippers, despite announcing an emergency bunker surcharge (EBS) in June, due to continued volatility in the container market and the absence of surcharge clauses in some contracts.
It follows that analysts remain unconvinced that carriers will be disciplined enough to pass on the extra cost of low-sulphur fuel oil (LSFO) to their shipper customers.
Moreover, carriers that opt by default to power their ships by low-sulphur fuel will need to start filling their tanks with compliant fuel well before the 1 January 2020 start date of the regulations.
Thus they will also look to recover this cost from shippers in advance of IMO 2020.
Recovery will prove more difficult if some carriers, with scrubber technology installed on their ships, have no need, or are unable to justify surcharging for the extra cost of compliant fuel.
Nevertheless, despite the growing interest in scrubbers by some carriers, according to Alphaliner the percentage take up of ships retrofitted with the systems will be low by the deadline.
According to the consultant there are currently only around 25 containerships fitted out with scrubbers and it estimates that the number of vessels with scrubber technology installed by January 2020 will be "below 200 units" out of a global fleet of more than 5,300 vessels.
The jury is out on what the difference between HFO and LSFO will be in 16 months' time: the current price of a tonne of HFO is around $425, compared to $645 for LSFO, with some predicting the spread will increase while others that it could narrow given the shift in requirement.
Another issue is the uncertain availability of the two fuel types come January 2020 and MSC has flagged this up as one of the reasons why it wants to pursue its scrubber strategy.
Meanwhile, in order to ensure availability of LSFO for its vessels Maersk has recently inked a deal with Dutch refiner Vopak for a facility at Rotterdam that could cater for around 20% of its global bunker needs.