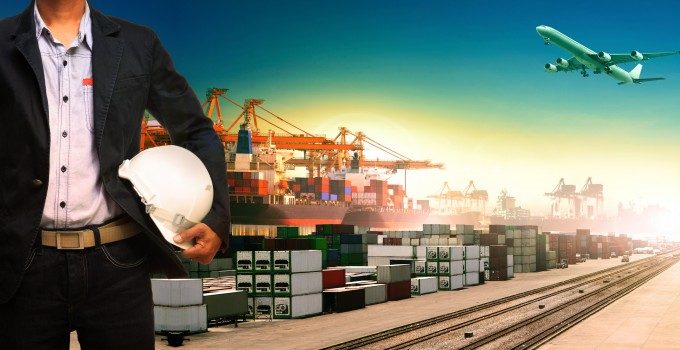 IAG has announced three new routes on its Latin American network for next year.
British Airways will operate twice a week from London Gatwick to San Jose, Costa Rica, from April and will add Lima, Peru, three times weekly from Gatwick in May. Both routes will be served by a 777-200ER offering cargo capacity of up to 18 tonnes.
Also in May, Iberia will launch three flights a week from Madrid to San Juan, Puerto Rico, using an A330-200 with a cargo payload of up to 15 tonnes.
IAG Cargo expects pharmaceuticals to take a significant share of westbound traffic on the new routes. Peru's pharma market is predicted to grow at more than 6% a year to reach $3bn by 2024, while the Costa Rica market will treble to $2.3bn over the same period.
Alan Dorling, head of life sciences at IAG Cargo, told the Air Cargo News Life Sciences & Pharmaceuticals Conference in London this week that top-50 drug manufacturers, such as Merck, Pfizer, Bayer and Genzyme, now use its Constant Climate (CC)service to ensure safe handling of time- and temperature-sensitive products.
He said 110 global stations were now CC-qualified following a rigorous audit process.
At the heart of the CC network are the temperature-controlled facilities at IAG Cargo's main hubs at London Heathrow and Madrid. Mr Dorling explained that the company was prompted to develop and expand these facilities to secure lucrative business from Serum Institute of India, the world's largest vaccine manufacturer.
Serum Institute produces 1.3 billion doses a year of vaccines for polio, diphtheria, tetanus, hepatitis and many other diseases, using industry-leading genetic and cell-based technologies. The company was looking to fly products from Pune and Mumbai to 15 locations in North America, Latin America and Africa.
A huge collaborative effort was required, involving multiple partners including the World Health Organization, the Pan American Health Organization (PAHO), children's charity Unicef and three freight forwarders.
"One of the shocks to our senior management was that the selling process takes six to 12 months. It's not a matter of picking up the phone and saying 'have you got anything for me this week?' It took a year for all the organisations involved to understand what Serum Institute's goals were," Mr Dorling said.
It was easy to lose business in "one or two days" if you messed up, but there was a positive side to getting it right. He said he was seeing greater client loyalty and less of a tendency to switch between carriers for a better rate.
Temperature deviation has been a recurring theme during the conference. Statistics show this problem arises at the airport in 57% of cases, Mr Dorling said.
"The simple reason is complexity. Airports are huge areas. In 90 minutes there are six or seven teams [moving around each aircraft] dealing with safety, security, engineering, sanitation, food, fuel and cargo."
Partners in the Serum Institute project made tough demands on the Heathrow and Madrid CC centres, which were not PAHO-approved to begin with.
The organisation had concerns over Iberia's historic lack of a temperature-controlled product prior to the merger with BA. Standards in Madrid were not up to scratch, with problems including stacked freight, freight sitting direct on the floor rather than on pallets, a too-high ambient temperature, because doors were left open, and a lack of information on truck cleaning procedures.
A three-month improvement programme had to be undertaken, Mr Dorling said.
"Heathrow wasn't perfect either. At the time we were unable to handle whole pallets at 2-8C. They wanted to transit and ship the whole way in this temperature range.
"Customers saying 'this is wrong, this is wrong, this is wrong' was a real wake-up call," he admitted. "It was the first time anyone had lifted the curtain."
IAG Cargo dealt with the issues and has flown more than 1,200 intact pallets over the last 20 months. Four temperature excursions have resulted in CAPAs (corrective and preventive action alerts) but there has been no loss of product.
Handling facilities at certain airports in Latin America and Africa presented different challenges to hubs, but Mr Dorling explained that IAG had appointed "champions of knowledge" and dedicated quality managers at each CC location, and required two competent staff to be on duty to accept an incoming shipment at any time day or night. An e-learning programme has been introduced to induct new personnel into passive and active temperature management procedures.
IAG is also getting tough on customers' own lapses, and insists on the use of pre-alert booking forms and IATA "time- and temperature-sensitive" labels.
If a customer complained about lack of appropriate care, Mr Dorling said, investigation often showed that a delicate pharma shipment had been booked as general or express cargo.
"We won't tolerate that. Now it's one strike and you're out," he said.