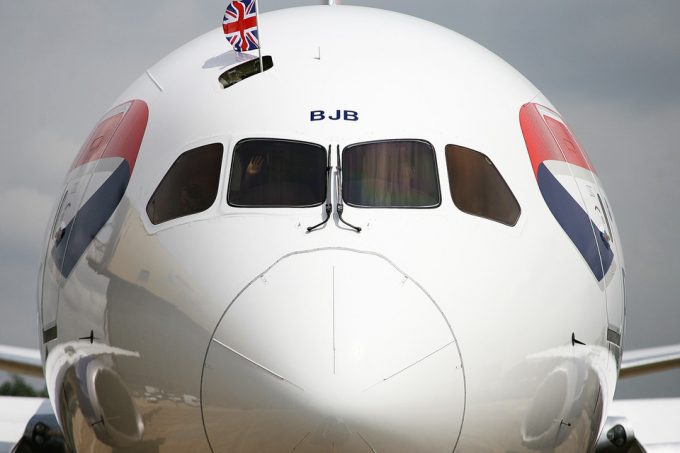 Inefficiency in the air freight industry is "bordering on the criminal", according to IAG Cargo CEO Drew Crawley.
Speaking to The Loadstar a year after he joined the freight division from the passenger side, he said the amount of paper – removed from the passenger business so effectively – had to be cut.
"The current cargo industry is ripe for leveraging digitisation. A big chunk of the business is commoditised, so we need to constantly take cost out," he said.
"There is a huge amount of inefficiency in the whole system; there are piles and piles of documents – about 2,000 tons-worth.
"It's bordering on the criminal that there is that amount of inefficiency in the system and the cost gets passed on to customers.
"Paper doesn't give you great data, and it's not instant. Here is a huge opportunity."
Just three of the 16 documents required for a shipment could be digitised by the carrier, while 13 more would need to be created via an industry platform. And Mr Crawley said he would be calling on IATA to do more.
"IATA's Cargo Committee is moving into the 21st century. The groundswell seems to be moving in the right direction.
"But there is a bit of heavy lifting to be done. I think you do that with drive, dates and milestones.
"Milestones are not the only answer, you also need a commitment from industry players. Each has a responsibility to be ready. Efreight will require industry adoption. But there are multiple other things we can do."
Mr Crawley believes carriers and forwarders have an obligation to understand how to create value from data, and how to work with new business models.
"The model of how forwarders work with airlines is being nibbled away. So how do we adopt and work with new platforms, as well as current freight forwarding platforms?
"Every business will have some challenges with technology and digitisation, and model changes. The threat is if you are closed to the idea and hope it will go away. This industry is ripe – the door is open. It shouldn't stop there.
"Price and availability is our content, and without that, the platforms don't work. The principals have a responsibility to understand how they create their own content and value it."
IAG, while making itself more accessible to customers, is also cutting costs – and has closed its UK customer service call centre and moved it to India, a decision that had left some forwarders concerned.
"We have to drive costs down," responded Mr Crawley. "That is the benefit of moving to India. It will give us longer opening hours and a single point of contact.
"We can consolidate the processes. It's in transition at the moment, but it will be a one-stop shop. It's saved enough [money] to make it worth doing."
Mr Crawley added that IAG wanted to woo SME customers, a section of the market it had not focused on previously.
"We have been good with big customers, but not as accessible to swathes of SMEs."
To that end the carrier has consolidated its customer services in Atlanta to work with the US independents, a move which Mr Crawley said had increased volumes. IAG is also working more closely with the WCA network.
And IAG Cargo has also joined CargoiQ to improve its performance. While it has been complex and difficult to implement, the carrier can now be transparent about its quality.
"CargoiQ is something we are very committed to and customers will value it. We can have a proper conversation about performance. And then we'll get more business. The data is easily available – we weren't transparent before, but we are now."
In CargoiQ's November data, IAG came 10th out of 15 reporting airlines. Mr Crawley noted that 15% of AWBs were not required to be reported, but that IAG was reporting all of them. The carrier came seventh out of the 11 airlines reporting more than 90% of airport-to-airport shipments.
Quality and differentiation was important, he said, noting that the carrier now had 110 constant climate centres around the world, and that the new cargo centre being built at Heathrow was on schedule to be ready to open in the second quarter of next year.
IAG has also doubled its capacity with Qatar Airways over the "past couple of seasons", and also has space on Etihad and DHL, in what Mr Crawley called an "interline-plus" agreement.